Effective Combination of Crushing and Screening Machines
Our company is famous for launching its new line of crushing and screening equipment for the mining and sand aggregate industries. Our company significantly expands its crushing solutions portfolio by adding many new mining machinery pairs to its extensive product range.
The cooperation of our crushers with the new range of screens provides cost effective mining packages which will be supported by our global organization comprising more than 1,000 employees over 100 service centers all over the world.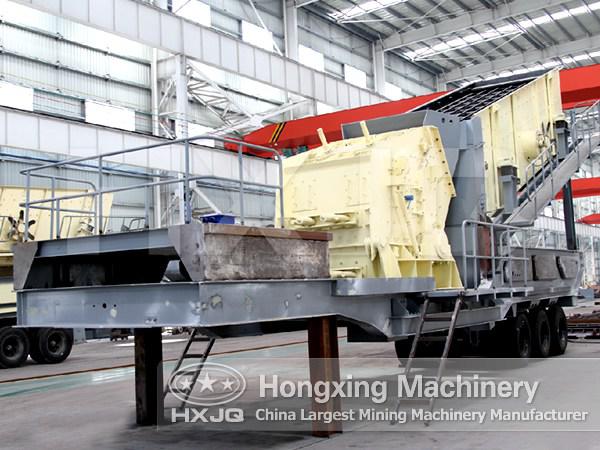 With an emphasis on enhancing mining productivity and safety, our experts design new units to maximize customers' operational efficiency. Screens and crushers are typically the workhorses of an ore processing operation. Our design and application expertise, combined with our product support resources, will ensure the new products provide optimum performance as they cope with the demands of today's mining industry, and the company has already developed the next generation of crushing technology for future applications.
Our new generation of mining products will be sold and serviced through the existing global teams, which creates a platform for further expansion into the crushing and screening market. The introduction of our new brand provides the quality of our crushers and screens to help mine operators maximize efficiency and productivity, while maintaining field safety.
Headquartered in Zhengzhou, China, and with customers all over the world, our company delivers end-to-end solutions for all mining, transportation, milling, processing, and waste water management activities. Our best-sellers exported to the world are jaw crushers, mobile crushers, ball mills, Raymond mills, sand makers, and dryers with different types and excellent features.
Related Articles:
The Development of Modern Crusher Manufacturing Industry Reach a PeakHongxing Jaw Crusher Follows Close Development Requirement of the EraHongxing Impact Crusher is First Choice of Stone Production LineThe Performance Advantages of Hongxing Impact CrusherDetailed Analysis of Working Process of Double-rotor Impact CrusherOre Crusher