Ore Crusher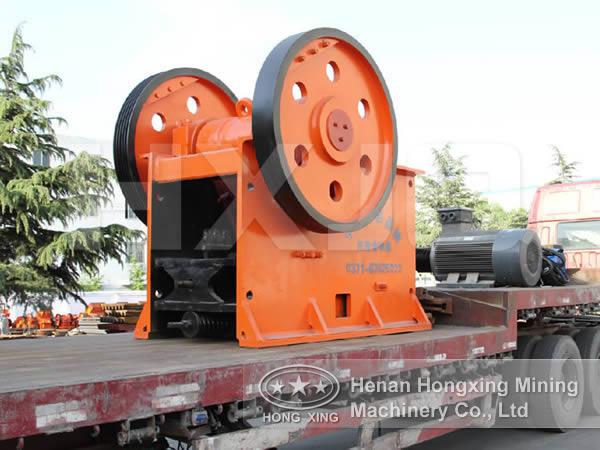 Outline of Ore Crusher:
The ore crusher manufactured by Henan Hongxing Mining Machinery Co., Ltd has many advantages such as high crushing ratio, even product granularity, simple structure, reliable working condition, convenient repair and maintenance and economical operational cost. This rock pulverizer has been widely used in mining, metallurgy, building materials, highway, railway, water conservancy and chemistry and many other industrial departments.
Application Range of the Rock Pulverizer:
1. This series of rock pulverizer is mainly used for medium and fine crushing all kinds of hard and medium hard rocks and ores in such industrial departments as metallurgy, mining, chemistry, cement, building, refractory materials and ceramics.
2. This series of ore crusher is mainly suitable for crushing all kinds of soft and hard rocks with compression strength no higher than 320MPa.
3. The prices of the stone breaking machine are different in various manufacturing companies, so that the customers need to inspect before making decision to buy the stone breaking machine.
Leading and Professional Ore Crusher Manufacturer in Henan-Hongxing Machinery
Henan Hongxing Mining Machinery Co., Ltd has many years of technological power and experience accumulation of manufacturing and management of rock pulverizer. The stone breaking machine we researched and developed with great concentration plays an active role in the mining and ore beneficiation industry and is one of the indispensible mining crushing equipment in the mining industry. This machine has the most competitive price and the most reliable quality so that it is the top choice for the high performance crushing equipment. Welcome all new and old customers to come to our company for inspection and purchase.