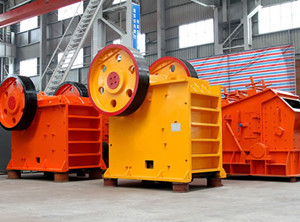 Fighter Of Jaw Crusher
Jaw crusher is one of the crushing machines that are widely used in mining industry. It is a stone crusher with the advantages of simple structure, stable performance, easy maintenance, final particle and high crushing ratio.
Jaw crusher has been widely applied in mining, metallurgical, construction, road and railway building, water conservancy and chemistry, etc. The stone jaw crusher is mainly applied in the primary crushing in which the compressive strength of original material is under 320Mpa.
Jaw crusher can be used with the ore dressing equipment or used independently. The China jaw crusher can be used for producing the aggregate for subgrade, railway ballast and construction sand and stone. Jaw crusher is divided into coarse jaw crusher and fine jaw crusher, i.e. PE series and PEX series, primary crusher.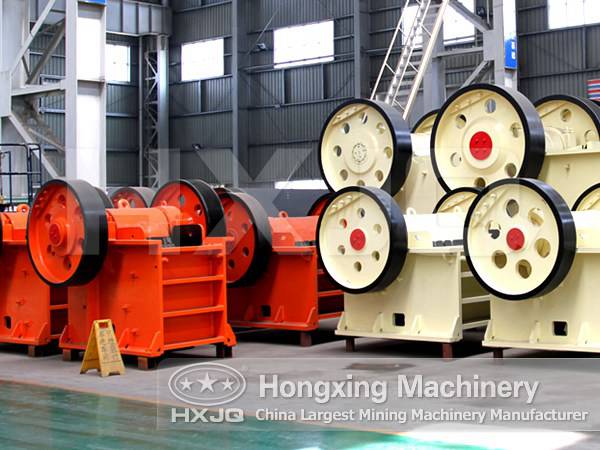 Benefits And Characteristics Of Primary Crushers
1. It adopts world-level manufacturing technology and high-end manufacturing materials.
2. More advanced movable jaw assembly makes it more durable. The movable jaw assembly uses high-quality steel casting and drives through two large-sized cast steel flywheels. In addition, the heavy eccentric shaft also adopts forging stock which makes JC series jaw crusher have extraordinary reliability.
3. The bearing pedestal adopts unitary cast steel structure. The unitary cast steel bearing pedestal can ensure comprehensive fitting with the crusher rack, and at the same time, greatly increase the radial strength of the bearing pedestal, whereas split type bearing pedestal does not have these advantages.
4. By using finite element analysis technology, the jaw crusher has higher strength.
5. The crushing chamber adopts symmetrical V-shaped structure, so that the actual width of the feeding mouth is in line with the nominal width of the feeding mouth.
6. The adjustment of the discharging mouth is quicker and more convenient. European type JC series jaw crusher is equipped with wedge discharging mouth adjustment device, so that the adjustment of the discharging mouth is simpler, safer and quicker than that of traditional gasket adjustment.
7. The selected bearing has bigger specifications and higher carrying capacity. All the JC series jaw crushers are equipped with eccentric shaft bearing bigger and more durable than the crushers with the same specifications, and the higher carrying capacity and effective labyrinth sealing of this bearing greatly extends its service life.
8. It adopts the latest tooth back plate which increases the effective length of the jaw plate and the output of jaw crusher.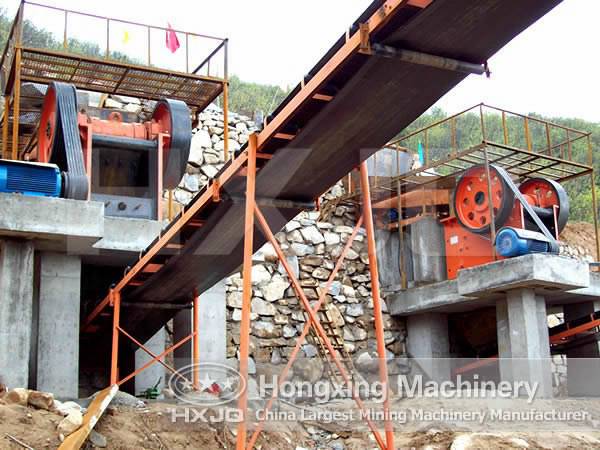 Main Parts Of Jaw Crusher
The primary jaw crusher is made up of frame, flywheel, movable plate, fixed plate, toggle plate, set adjustment, main bearing, etc. The toggle plate is used for protection.
Hongxing Excellent Jaw Crusher Plate
If you have a jaw crusher that is in need of maintenance and new parts, we can help. We can supply, install and send our jaw crusher parts to anywhere in the world. We carry a full line of wear parts for your jaw crushers and if you have a part that is no longer made by the manufacturer, we can fabricate for you. We have many case histories in which wear life can be increased by 50%, and some can even be increased up to 100%.
Additionally, Hongxing Machinery is a famous jaw crusher supplier in China; we can design and manufacture all types of rock crushers which are popular in China jaw crusher market, such as single toggle jaw crusher and aggregate jaw crusher.
Working Principle Of Rock Crushers
The dynamic jaw moving from side to side is hung on the mandrel. When the eccentric shaft is turning, its connecting rod moves up and down, which also drives the two thrust plates to do the same movement. Then the dynamic jaw moves from side to side to realize crushing and unloading. The jaw crusher adopts crank link mechanism. Although the dynamic jaw bears great broken counter-force and the eccentric shaft and the connecting rod bears little stress, industrial enterprises usually make large sized machine and middle sized to crush hard materials. Additionally, every moving track of the dynamic jaw is an arc with the mandrel as its center. The circular arc radius equals the distance from the point to the axis with the upper arc being smaller and the lower arc bigger. The crushing efficiency of the jaw crusher is quite low and the crushing ratio is 3-6.
Model
Feed opening size(mm)
Max.Feeding size (mm)
Adjustment range of discharge port (mm)
Capacity(t/h)
Rotation speed of eccentric shaft(r/min)
Power (kw)
Dimensions(L×W×H) (mm)
PE 150×250
150×250
125
10-40
1-3
268
4P 5.5
760×700×860
PE 200×300
200×300
180
15-50
2-6
260
4P 7.5
915×780×990
PE 200×350
200×350
180
18-60
3-10
276
4P 11
1000×914×1112
PE 250×400
250×400
210
20-70
5-21
300
6P 15
1100×1032×1285
PE 400×600
400×600
340
40-100
16-64
270
6P 30
1623×1736×1615
PE 500×750
500×750
425
50-100
40-110
268
6P 55
1920×1850×1920
PE 600×750
600×750
500
150-200
80-240
268
6P 55
2020×1850×1920
PE 600×900
600×900
500
65-160
50-160
254
6P 55
2530×1900×2340
PE 750×1060
750×1060
630
80-180
110-320
245
8P 110
2680×2380×2785
PE 900×1200
900×1200
750
100-200
220-380
208
8P 110
3470×2876×3330
PE1200×1500
1200×1500
1020
150-350
400-1000
180
8P 160-245
4850×3220×3680
PE1500×1800
1500×1800
1200
220-350
500-1200
180
8P 280-380
5160×3660×4248
PEX 150×750
150×750
120
18-48
8-25
320
4P 15
1170×1575×1030
PEX 250×750
250×750
210
25-60
13-35
320
6P 22
1550×1730×1470

PEX

250×1000

250×1000
210
25-60
16-52
330
6P 30
1580×2006×1390

PEX

250×1200

250×1200
210
25-60
20-61
330
6P 37
1780×2214×1430

PEX

300×1300

300×1300
250
20-90
16-105
300
6P 55
2210×2320×1723
Note:processing Capacity May Vary With Different Materials And Feeding Sizes.