Good Management Improves Lifespan of Mining Equipment
In order to scientifically use the mining machine, a set of perfect management system must be fabricated. Firstly, the mining equipment manufacturing company has to set up not only the fixed asset account, but the technical archives of the mechanical equipment including the original mechanical technical files, handover enrollment, operation record, repair record and technological modifications. In addition, the mining machinery manufacturing company should also strengthen the single machine assess and the interest accounting of the mechanical equipment, such as the use of the oil plants, repair and spare parts changing, month serviceability rate, daily workload, machine-team cost and profit account. Only in this way can the existing machinery bring economic benefits, the enterprise reduce the use cost of the machine and improve the use efficiency of the machines.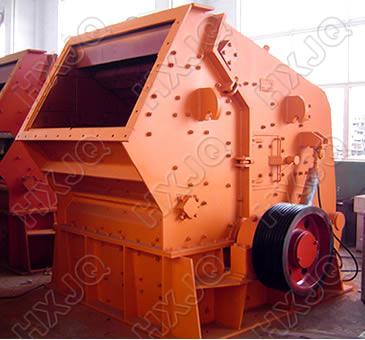 The crusher machine manufacturing company should improve the management and the quality of the operational personnel. Only by perfecting the management of the personnel can they ensure the management of the equipment. For this reason, the quality of the machine management personnel and the skills of the machine operational personnel directly influence the overall management level of the mining machine. The management and operational personnel should strengthen continuing education and business training so that they will adapt to the requirement of the new equipment and improving the management level and ensuring the relative stability of the management and operational personnel of the machines can the company finally maximize the economic interests.
What is more, the safety accident is the biggest enemy of the use of the machines since a safety accident will not only damage the equipment, harm the persons, but delay the production of the materials and cause huge economic loss. For this reason, the machinery use and management organizations should often arrange the equipment management and operational personnel to learn and carry out all safe production and management system and regularly examine the mechanical equipment so as to timely eliminate the safety hazards.
Related Articles:
Mining EquipmentAnalysis of Import and Export Situation of Mining Mechanical EquipmentMining Equipment is Developing Forward High-tech Orientation Hongxing Positions for Future Development of Mining EquipmentVarious Types of Impact CrusherTwo Types of Dry Mining Equipment