Mining Equipment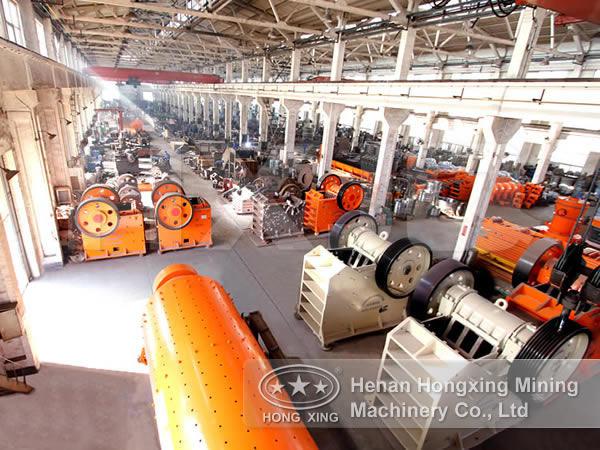 Overview of Mining Equipment in China:
The mining industry is a supporter for the development of global economy, China is one of the leading mining countries in the whole world, and the output of metal rocks and ores in China ranks top in the world. The exploration and exploitation of mining resources have to rely on scientific and technological progress of the mining industry
Main Characteristics of Mining Machine:
1. Large-size. No matter the mining machine adopts electric driving or hydraulic driving or mechanical driving, the comprehensive exploitation, elevating, transportation and the mining crushers used in the mining are all developing towards large size.
2. High automatic and intelligent degree. After entering the 1990s, the real-time monitoring has been successfully applied in the large mining crusher and foreign open pit mining. At present, in the automatic aspect, some foreign countries have successfully introduced some new technologies such as unmanned driving and robot manipulating task. With the constant development of the basalt mining in other countries, the mining equipment in China will gradually draw close to foreign mining industry.
3. High professional degree. During the mining process, various mining crushers have their own unique characteristics and play different role in different operation links, but they are difficult to be applied in other aspects.
4. Expensive price. Given the above characteristics, the mining machine are extremely expensive in price. Especially for the mines in China, a large quantity of equipment has to be imported from other countries, so that the mining equipment is relatively much more expensive.
At present, the development of the basalt mining in China is far behind than that of the other mechanical machinery, so if we want to completely change the existing situation, we must learn the development experience of other mechanical machinery industries, and we should also introduce foreign advance technology and mature experience in order to promote faster development of the mining machine in China.
Related Articles:
The direction of mining machinery industryThe Development of Domestic Mining Industry is filled with ChallengesConveyor BeltHongxing Positions for Future Development of Mining EquipmentThe Endless Expansion of Mining Technology in New Area The coal controls mining machinery industry