Hongxing Positions for Future Development of Mining Equipment
After more than twenty years of development, Hongxing Machinery finally made it. The service rate of our products at home and abroad reaches 80% and the sales areas lead the whole industry and the annual production value is about 500 million. And what is more, the development of an enterprise is closely related to our nation and country. The enterprises can only finally promote the development of industrialization of our country by constantly grasping new technology and developing themselves with the strategies of independently developing with high starting point, independent brand with high quality and leaping developing with high goal.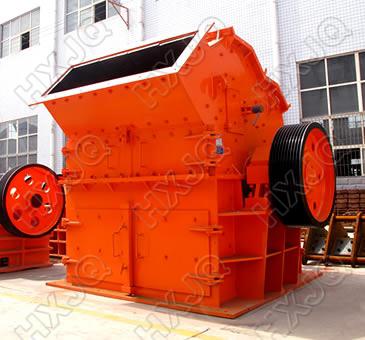 Our company always believes that the product quality is the life of our enterprise and we always stick to the business core of honesty, practical and high efficiency, and follow the principle of building the brand with high quality and improving the brand with superior service. When an enterprise decides to stand out in the industry, it is creating a kind of resource, so that it should act as the massage sender of honesty and universal love and build the product quality by learning from each other and create glory by perfecting its services.
As the most important crushing machine, powder grinding equipment and sand maker production and export base, Hongxing Machinery always carries out the concept of "quality is the foremost and service comes first" and endeavors to provide excellent products and first-class services for the purchases from all over the world.
Henan Hongxing Mining Machinery Co., Ltd positions at "relying on the domestic resources and standing out in overseas market". What the customers need is what we are building; what satisfies the customers is what we pursue. Henan Hongxing swears that what we are doing now is to realize that after one hundred years, our company is still alive and shining with youth.
Henan Hongxing has always regarded "keeping up with the time and standing out in this industry with science and technology" as the prevailing slogan of enterprise development and returning the society, now is and will be in the future. Technical innovation should be combined together with the actual situation of an enterprise and its development objective. Only by building technological innovation on an all round platform can make the competitiveness of an enterprise produce huge driving force. For over 20 years, our company constantly innovates and goes beyond ourselves and challenges the limit and endeavors to provide one hundred percent excellent products. More and more mining machinery companies understand that only with technical innovation can they break through in the market. The reality also proves that no matter traditional companies or high-tech companies, the future development of a company will be bright only by having independently innovative products.
Related Articles:
Mining EquipmentGood Management Improves Lifespan of Mining EquipmentAnalysis of Import and Export Situation of Mining Mechanical EquipmentMining Equipment is Developing Forward High-tech Orientation Various Types of Impact CrusherTwo Types of Dry Mining Equipment