Energy Saving and Emission Reduction for Roller Crushers
The roll crusher has made much contribution to many industries. It's time for us to put the revolution of energy saving and emission reduction of the roller crusher on the table.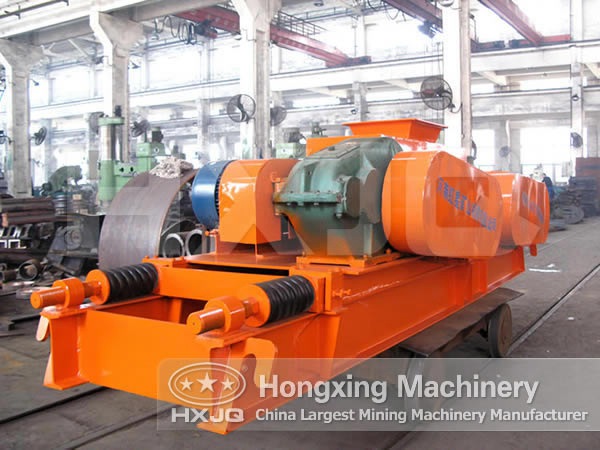 Most roll crushers on the market own the disadvantages of unstable performance and high energy consumption which leads to the super high over crushing rate of the sand aggregates. Most domestic mining machinery enterprises start to make efforts to do constant research and development on the new technology of the roll crusher.
Our company has never stopped the effort to upgrade the roll crusher's performance and we have made much contribution to the energy saving and emission reduction development in China. Our roll crushers have features of small size, high reduction ratio, and little noise and low energy consumption. Users can get finished materials with uniform sand aggregate by using our roll crusher and the over crushing problem will be avoided effectively.
The roll crusher made by our company has a very wide range of applications in the industries of mining, metallurgy and construction materials. All projects such as the construction of the railway, high level bridge and the skyscraping buildings in the modern cities need the roll crushers' support. The other projects like the further urbanization and western development will also witness the excellent performance of the roll crusher.
People's demand for the roller crusher will increase at high speed and there will be a wider and wider market for the roll crusher.
Related Articles:
Double-teeth Roller Crusher has an Important Role in Open-pit MiningRoller Crusher Becomes the most Economical Sand Making EquipmentGist on Correct Operation and Maintenance of Roller CrusherRoll CrusherStructural Designing Features of Roller Crusher