Mobile Crushers Aim to Wipe out Construction Wastes
It's reported that every year building removal and reconstruction projects will cause billions of tons of wastes. Apart from construction wastes, other solid industrial wastes will also be created. In this case, our company has introduced customers the most popular crushing machines to break all kinds of wastes existing in the construction site, namely the mobile crusher or mobile crushing plant.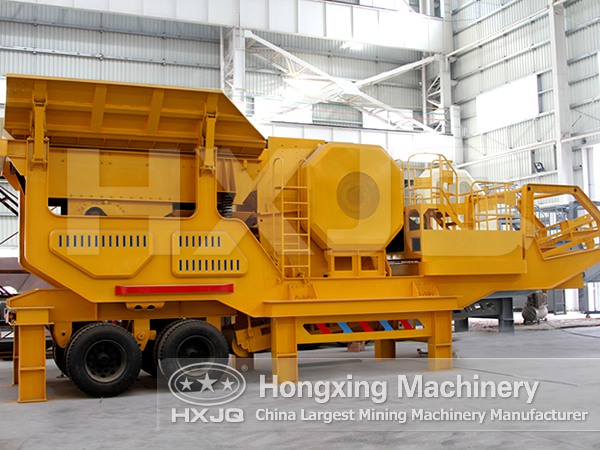 In early years, our experts have set up its own research and development department and gathered lots of technological talents, all these efforts leading the company to create and manufacture the perfect mobile crushing plant which will offer ideal solution for the current urgent issue of handling construction wastes.
Our mobile crusher is armed with a hydraulic device system which will strengthen the security performance, operating continuity and running efficiency. It can work smoothly by cooperating with each other as soldiers in an army, which will do better in the crushing process in the construction sites.
Our company takes lead among competitors. Through trial and error, we reorganize the traditional mobile crushing plant, adding scientifically sand maker and jaw crusher to it, thus creating the new handling equipment which is in line with the indexes of the resource recycling and reuse policy made by the government.
The mobile crushing plant integrates the feeding, crushing and conveying processes to form a strong crushing and separating production line. Above all, we believe that we will definitely make excellent achievement in handling construction wastes by adopting the new advanced mobile crusher families.
Related Articles:
Mobile Crusher Contributes to Building Wastes RecyclingCrusher Mobile, Mobile Crushing PlantBuilding Rubbish Becomes Indispensable with Hongxing Mobile CrusherHow to Purchase the Most Suitable Mobile Crusher