How to Purchase the Most Suitable Mobile Crusher
As we enter the information age, we need pay more attention to the purchase of bulk commodities like mobile crusher or mobile crushing station. Today our experts will list some problems that may happen when we choose the mobile crusher.
The false report of the mobile crusher price may be a common phenomenon on the market. In general, the crusher's price is made according to its cost and margin. The margin is about 20% of the price. Therefore, we can easily calculate the proper price of the product. Once it is in the reasonable price range, we can purchase the product with little doubt.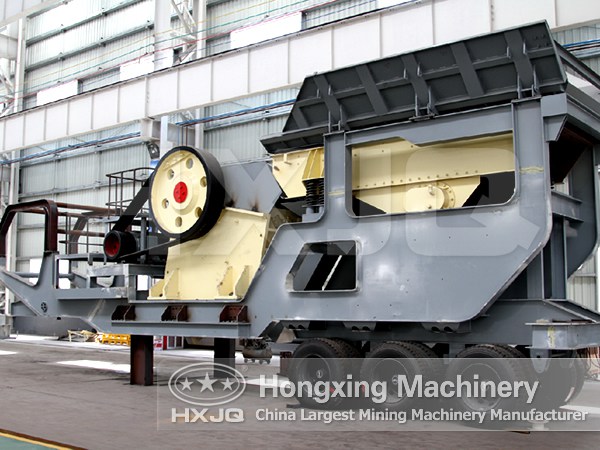 If the quoted price is too high, it's possible that the vendors are trying to make supernormal profit from you and you may ignore this kind of manufacturers. Except for the manufacturers making products with unique functions, we can consider accepting the price the vendors offer. If the quoted price is too low, we may have doubt about the quality and performance of the products. There is little chance for us to purchase qualified crushers. Therefore, only the proper price will guarantee the reasonable performance of the crusher.
Then we should pay much attention to the after sale service. Some vendors or manufacturers may give a discount for the service. They only sell products and won't take responsibility of installation. Even when they provide maintenance and installation service, they will charge the installation fees. This makes the customers unable to decide whether to pay or not pay.
Our company is famous for the advanced mobile crusher with good cost performance and will be the first choice for you.
Related Articles:
Mobile Crusher Contributes to Building Wastes RecyclingCrusher Mobile, Mobile Crushing PlantMobile Crushers Aim to Wipe out Construction WastesBuilding Rubbish Becomes Indispensable with Hongxing Mobile Crusher