How to Instruct the Flotation Machine Correctly
Our company is specialized in producing full set of ore beneficiation equipment and we keep cooperating with mining research institute, which make sure that we can supply scientific and reliable flotation technology and equipment.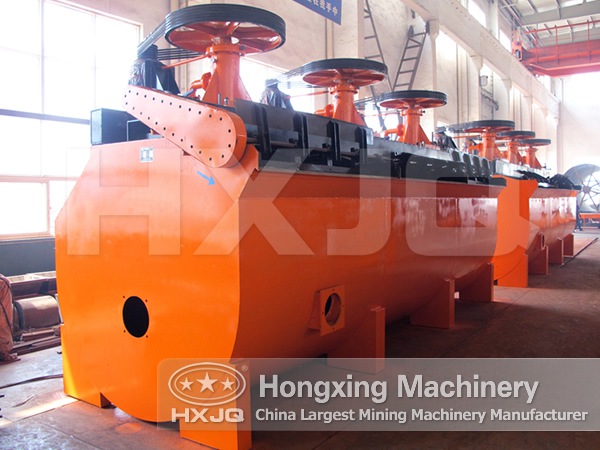 Here our experts will teach users how to instruct the flotation machine in the correct order and way:
1.Before starting the machine, first check the bolts of all spare parts and before stopping the machine, manually spin the wheel to prevent the depositing of sediment from increasing the load of electro motor.
2.During the working process, carefully adjust the height of the flashboard to maintain the stability of the liquid level, so that the mineralized bubbles on the liquid surface of the pump can be timely scraped to the launder.
3.A certain space should be maintained between the impeller and the stator, and when the impeller is abraded, it should be changed timely, and the bearing inside the pump should be maintained every three month.
4.The workers can adjust the height of the flashboard and control the liquid level in order to scrap the useful foam.
Both the production index and working efficiency of our flotation machine are high. The separated sulfide ore can reach the recycling rate of over 90% and the concentrate grade comes close to the theoretical value of the pure ore.
Our flotation separator is suitable for the fine ore and micro ore treatments. It's hard for customers to recycle the fine ore with the particle size less than 10μm, so we can also take the flotation separating production line.
Related Articles:
What Factors will Influence the Inflating Volume?Simplification of Multiphase Flows inside the Flotation MachinePractical Tips on How to Increase the Efficiency of Flotation MachinesInfluences of Ore Grinding Granularity of Ball Mill on Flotation Machine