Practical Tips on How to Increase the Efficiency of Flotation Machines
The flotation machine is considered as one of the most common separating machines used in the mining industry. To realize the most value of the equipment, we need to learn about how to increase the working efficiency of the flotation machine. The flotation speed of the flotation machine refers to the required time when the recovery rate or the unit production capacity of the equipment reaches to certain figure. Therefore, to increase the recovery rate or to shorten the flotation time means to increase the flotation speed.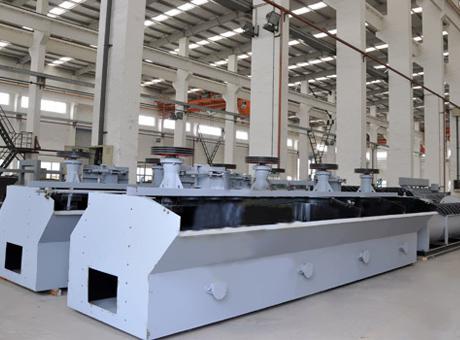 Since the foaming agent is important for the flotation process, our company has made the special flotation machine with the individual testing system about the foaming agent. According to the results provided by the professional collection, our company can make proper plan of the application of the foaming agent. Actually, users need to adjust the material formula and be careful about the dosage of the foaming agent. In general, the flotation process will speed up once we add some foaming agent into it.
Additionally, to increase the rotating speed of the vane of the flotation machine to proper extent and to lower the groove depth of the equipment will increase a large amount of air into the space between the vane and the cover plate, thus increasing the flotation speed to some degree. To improve the structure of the flotation cell can make the ore pulp pass through easily at the heist speed and we can also adopt the advanced series connection technology to realize the highest efficiency of the flotation machine.