Spiral Chute Provides Advanced Solutions for Mining
Our company is one of China's leading innovative suppliers of custom bulk materials handling solutions, in particular spiral chutes for coarse, dry, slightly wet or sticky materials.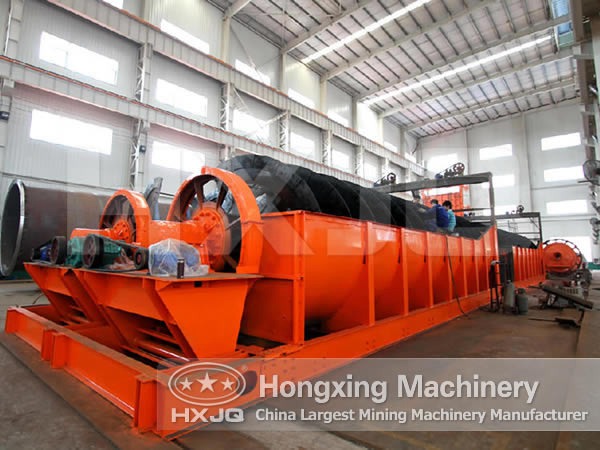 Although the best-sellers of the company are jaw crushers, sand makers and industrial dryers with different features, our spiral chute systems offer numerous benefits and market acceptance. There are currently more than 1,000 spiral chutes doing duty in the bulk material handling industry worldwide. Although the technology is common throughout our spiral chute systems, each system is uniquely tailored to the client's requirements.
There is no doubt that the spiral chute is one of the most overlooked components in any bulk materials handing installation. However, this relatively low cost item can be the source of major problems. Whilst chute technology is as old as the basic conveying technology itself, it is only in recent times that proper scientific effort has been put into the efficient design of such systems.
Armed with both the information gathered from the flow studies, onsite investigations and extensive operational experience, our team set about designing a spiral chute which would eliminate the problems associated with conventional types of spiral chutes - hence the birth of the our spiral chute system.
Research has shown that in hard rock and coal transportation systems the biggest problems facing the integrity of the total handling system lay in the operation of the spiral chutes. In most cases it was found that it was the inadequacy of design that led to problems. Our product is an engineered, streamlined, scientific approach to the dynamics of bulk materials handling of transfer points.
Related Articles:
The direction of mining machinery industryThe Development of Domestic Mining Industry is filled with ChallengesConveyor BeltGood Management Improves Lifespan of Mining EquipmentThe Endless Expansion of Mining Technology in New Area The coal controls mining machinery industry