Conveyor Belt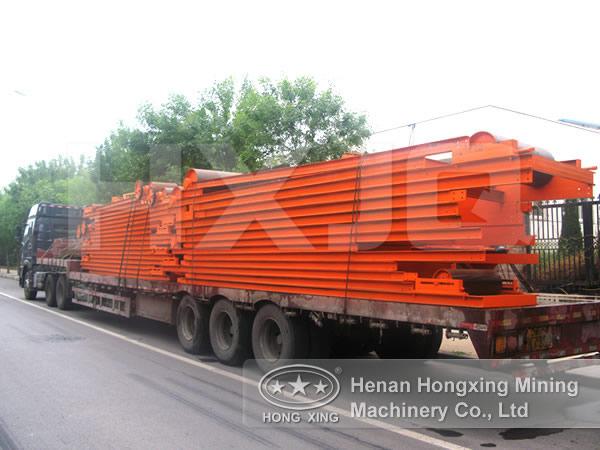 Brief Description of Conveyor Belt:
The conveyor belt is kind of mining belt equipment that is driven by the friction and conveys the materials in a continuous way. It is mainly composed by the machine frame, conveyor belt system, belt roll drum, tension device and the driving device. The convery belt is able to form a material conveying flow from the original material feeding point and the final material discharging point. In addition, the belt can convey not only bulk materials, but piece materials. What is more, other than pure material conveying, the bucket hoist conveyor can be equipped with the requirement of the technological process of the industrial and the company production process, and form a rhythmic line production conveying transit.
Application Range of the Elevating Conveyor:
The conveyor belt system can transport the materials in a horizontal way and also in a slanting way so that it is significantly convenient. For this reason, it has a wide range of application such as the underworkings of the mines, surface transport of the mine and open-pit quarry and the ore beneficiation plant.
Working principle of belt conveyor:
Belt conveyor is the component not only for supporting goods, but also for transmitting traction force. Belt conveyor is smoothly driven by the force of friction between conveying belt and pulley. The conveying belt passes around driving pulley and take-up pulley, and is supported by many idlers. While operating, driving pulley is driven by motor through reduction device to rotate, and the conveying belt moves depending on the force of friction between driving pulley and conveying belt. In this way, goods are delivered to unloading points.
Related Articles:
Conveyor Belt, Vibrating Feeder