The Development of Domestic Mining Industry is filled with Challenges
To compare with the development history of overseas mining machinery, our nation can be one of the fastest one which is developing and researching the mining machine. There are some overseas mining makers who are surprised to the independent researching and development on the products whose performance characteristics are even more excellent than that of the abroad.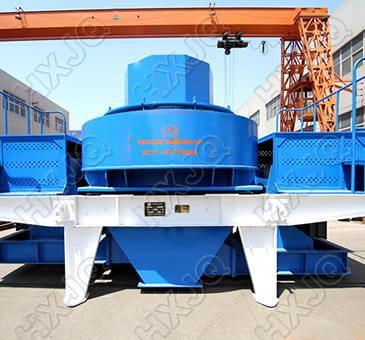 Even though the domestic mining sand maker is keeping in one situation of rapid development, which has been exported to the overseas market, the whole level of our design and technology on the sand maker still cannot catch up with the machines of oversea makers, and there are two reasons which can help us to know about the detailed difference between the home and abroad, one is the technological limit of ourselves and the other is the lower technological percentage comparing with the countries such as German and USA. Even though the gap is not so big, which can still be existing in the mining development, which asks every enterprise to contend for the bright future with all their effort in order to shorten the gap between the home and abroad as soon as possible, and which also can help to strength the national strength at the same time and contribute to the our national economic basic construction.
The information above on is just the orientation that we should pay attention to, and we also need to know about the main merits of our domestic mining sand making machine, such as the product quality, lower cost and the related sale service for the client. No matter whether the result is satisfactory or not, we are filled with confidence on the development of domestic mining machinery.