Hongxing Machinery Provides High Quality sand for Highway Construction
Highway is the infrastructure and precondition to form an area industrial belt and high construction technology and high quality sand and stone materials are the basic guarantee for highway construction. The construction of highway will certainly bring development opportunities for the peripheral industrial chains and promote and drive the development of other industries. However, the supply of indispensable sand and stone material and concrete aggregate for the construction highway sometimes is difficult due to the bad surrounding of the projects.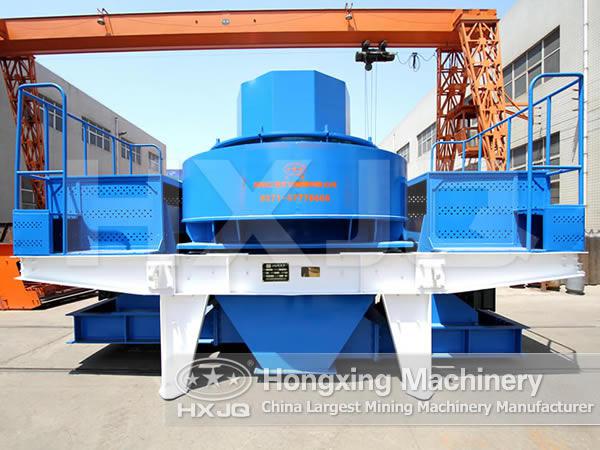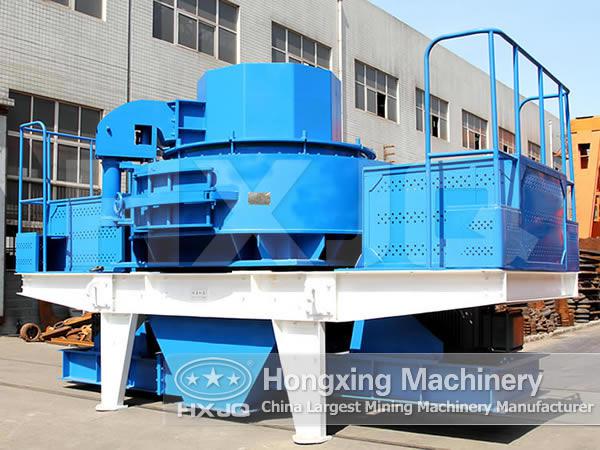 Hubei Hurongxi highway, located in the mountain area of southwestern Hubei, is one of the highways in mountain areas of Hubei Province with the highest cost and highest difficult degree of construction. Since the construction project is located in the mountain area and has many geographic restrictions, there is no natural river sand in the local area especially high quality yellow sand; allocating and transporting from other places needs high transportation fee, for this reason, to reduce the concrete cost, it is necessary to adjust the sand production measures to the local conditions. There are rich stone material resources in the areas where this project is located, so that using the mined stone materials to produce artificial sand can not only ensure the sand supply, but make the supply methods convenient. And more importantly, using artificial sand to produce concrete can greatly reduce the production cost and save investment, so that the development prospects of artificial sand is promising.
Responding to the new requirement for the particle shape and grading of concrete aggregate, the sand and stone aggregate production line especially for highway and high-speed railway designed and produced by Hongxing Machinery can produce the final aggregate with reasonable grading and good particle shape, thus solving the problems such as high content of need-shaped powder, easy wearing parts of the machine and high production cost brought by common production technology.
The VSI5X series new sand maker researched, manufactured and launched by Hongxing Machinery R & D team with great concentration realizes super-thin crushing technology, and it can decrease the feeding granularity of the ores from 12 mm to below 5mm, among which, the content of -1mm powders accounts for 45.85%. Since the crushing and reshaping procedure is increased, the crushing ratio and processing ability of the sand maker is improved which greatly increases the final output. Compared with the method of directly using impact crusher as the final crushing procedure to process the stone materials, the abrasion of the easy-wearing parts of the equipment is reduced by 25%, thus greatly saving cost and improving the rate of return of products.
Related Articles:
The Sales of Sand Maker Go up with Scale Development of Mining in West ChinaIntroduction to Three Common Sand Making WaysHongxing Sand Maker Improves Quality and Stands Firm in the MarketCamfrog FAQ about Hongxing sand maker The Production of Sand and Stone by Sand Maker is OverwhelmingSand Maker Brings Good News for Building Industry