Hongxing Sand Maker Improves Quality and Stands Firm in the Market
Quality represents the scientific and technological level, production level, management level and cultural level of a company, and the improvement of product quality means the improvement of economic benefits. Market competition is quality competition to some degree. Hongxing Machinery is always paying attention to the output and the quality of the sand maker since the quality of sand maker concerns the customers the most. How to extend the service life and improve production capacity of the sand making machine are questions that every mining machinery manufacturing company should consider.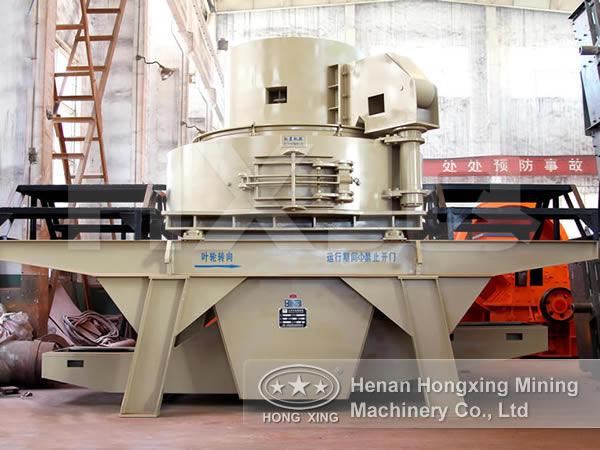 Firstly, improving the stability of the impeller device can extend the service life of sand maker. For the time being, the gradual increase of the amount of sand used in the engineering projects causes that the sand and stone aggregate produced by the natural sand cannot satisfy the market demands. For this reason, the mechanical sand or artificial sand making industry begins to emerge and drives the research and improvement of the heavy-type ore beneficiation equipment. Sand maker is one of the most important composing parts in the sand making production line, and the stability and durability of the spare parts of the sand maker is important. The insiders think that the impeller device of sand maker is an important composing part whose working stability determines the working efficiency of the relevant belt conveyor, feeding machine and classifier.
Secondly, during the production process of sand making equipment, it is necessary to strictly control the product quality and make the product perfect. The main products manufactured by Hongxing Machinery include jaw crusher, European jaw crusher and sand making production line.
Related Articles:
The Sales of Sand Maker Go up with Scale Development of Mining in West ChinaIntroduction to Three Common Sand Making WaysCamfrog FAQ about Hongxing sand maker The Production of Sand and Stone by Sand Maker is OverwhelmingSand Maker Brings Good News for Building IndustrySand Maker Decreases the Resource Waste