Industrial Disposal Requires more to Crusher Technology
It is known that the resources shortage problem in China is becoming more and more serious, and the quality natural aggregates such as river sand, pebble and gravel have been almost exhausted. The quarrying in many places is in large scales, and as a result, the natural landscape and the environment are seriously damaged, which greatly goes against the strategy of sustainable development in economy and the environment. For this reason, many manufacturing companies use the wasted building wastes to manufacture new type materials in order to replace traditional firing clay brick, which not only reduces the damages to the environment, but recycles the building wastes and reduce the environmental pollution, and it has good social, economic and environmental benefits.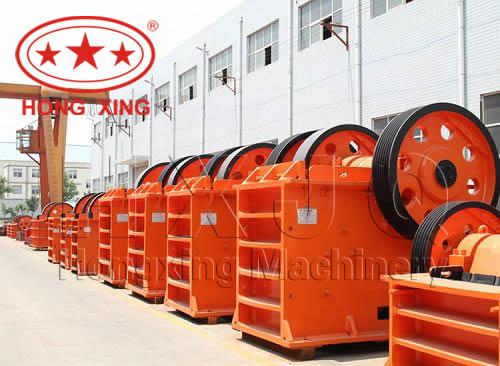 At present, the building wastes processing industry has gradually stepping in the right path under the active guidance of national policy, which brings higher requirement to the crusher technology because only those companies that manufacture higher, newer and more professional crushing equipment can survive and stand high in this market tide.
It is known from Hongxing Machinery that the building wastes can be reused through processing of crusher and other equipment, and take the track type mobile crushing station researched and developed by Hongxing Machinery for an example, this machine is able to penetrate into the complicated dismantle working site, and the automatic and integrated crushing and screening design greatly saves the space and can realize the goal of single stage crushing of the bricks and concrete to sand and stone aggregate, thus saving more investment cost for the customers.
Related Articles:
Hongxing Crusher Supports Energy Modulation of Shanxi MinesAnalysis of the Best Crusher for Crushing GangueHongxing Crusher Contributes National Hydraulic EngineeringGold Crusher MachinePortable Rock CrusherJaw Crusher Machine, Jaw Crushing Plant