Hongxing Crusher Supports Energy Modulation of Shanxi Mines
Shanxi Province is a big province with the richest reserve of coal resources in our country, and coal occupies very important role in the national economy and is also important energy and fuel. The exploitation and processing of the coal can never be possible with the support of mining and crushing equipment. With its unique advantages of the coal processing crusher, Hongxing Machinery has pretty high market shares in the Shanxi market.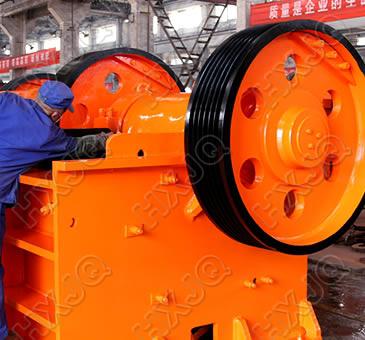 The performance of the mining crushers such as jaw crusher directly reflects its processing effect. As an important link in the basic crushing process, the crushing of coal and rocks directly determines the use effect of the final products. The use effect of "more crushing and less grinding" also determines the superiority of the Hongxing Machinery crushers in the mining and coal processing field. On the premise of ensuring the processing ability of the equipment, Hongxing Machinery pays attention to improving the operational efficiency and processing ability of the production line and balancing the reasonable utilization of all levels of equipment in order to realize the goal of improving the production capacity.
The crushing equipment manufactured by Henan Hongxing Mining Machinery Co., Ltd mainly includes jaw crusher which is mainly used for large crushing, cone crusher which is mainly used for medium and fine crushing and sand maker which is mainly used for fine crushing and stone reshaping. With the structural adjustment of the mining energy and resources in Shanxi Province, Hongxing Machinery will comprehensively improve the production scale, product quality and service level and our equipment will develop towards large size and science and technology and provide reliable support for the economic development of Shanxi Province.
Related Articles:
Hongxing Crusher Contributes National Hydraulic EngineeringHealthy Mine Urges Industrial Upgrading of Henan Crusher