Hongxing Crusher Contributes National Hydraulic Engineering
The water and electricity and water conservancy market is developing at a fast pace in both foreign and domestic countries, and the industrial competition will inevitably become fiercer and fiercer, which put up with high requirements on the quality of the products of the relevant auxiliary companies especially the stone and sand aggregate supplying companies. It requires the mining machinery manufacturing companies to make innovations and breakthroughs on the technology designing and equipment selection. The main equipment used for crushing the sand and stone materials is crushers. The selection of sand stone material production equipment is the selection of the crushing equipment. The crushing of sand and stone materials is divided into single stage crushing and two stages crushing, and the former one is the fundamental and the most important.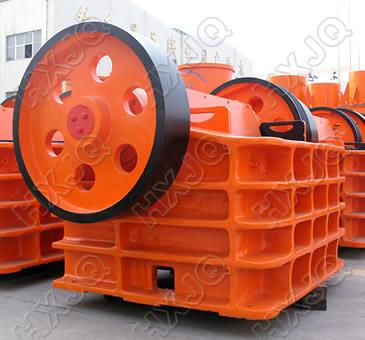 Generally speaking, the sand and stone production line is composed by vibrating feeding machine , impact crusher, sand maker, jaw crusher, vibrating screen and the belt conveyer. According to different technological requirements, various types of equipment can be combined together in order to satisfy different production requirement of the customers. The stone materials are primarily crushed by the coarse crusher, and then the coarse material produced will be sent by the belt conveyor to the fine crusher for further crushing, and then the stone materials crushed by the fine crusher will be conveyed to the vibrating screen to be screen into two kinds of stone materials, and the stone material that meet the feeding granularity of the sand maker will be conveyed to the sand maker to be manufactured to sand, and the rest part will be return to the fine crusher.
Henan Hongxing Mining Machinery Co., Ltd is a leading crusher manufacturing company in China and we continuously conduct research and designing in the crusher technology, and our crushing equipment has been widely used in many places all over the world.
Related Articles:
Healthy Mine Urges Industrial Upgrading of Henan CrusherHongxing Crusher Supports Energy Modulation of Shanxi Mines