The Extensive Usage of Impact Crusher in High-speed Rail Construction
At present, almost all of the directors in engineering mechanical enterprise pay great attention to the railway construction especially to the high-speed rail construction, which also hence new requirement to the mining machine. The technique from Hongxing gives the analysis about stone machine which is subject to the railways, highway, and bridge and so on. The impact crusher from our company mainly adopts the high-chromium flat hammer, shock resistance, resistance to wear. This method has the following characteristic: no key links, convenient maintenance, economical, wholly broken features, high productivity, small mechanical wear, high comprehensive efficiency. High quality sand supply is the major factor to ensure the quality of engineering construction. Therefore, a lot of manufactures seek the technology innovation in stone crusher.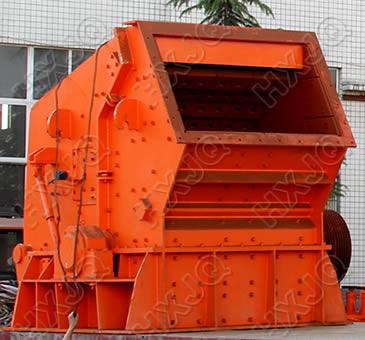 The new high-efficiency crushing machines especially impact crusher are widely used in a various crushing industries. Hongxing Machinery is a professional manufacturer for the production of impact crusher, jaw Crusher, hammer crusher, stone crushing machine and the third generation sand maker and so on.
According to the relative report, the investment in railway construction is continuously increasing in recent years. The following huge development opportunity will directly stimulate the growth in demand for more than 10% of China's engineering mechanical. The market size expressed by this data cannot be ignored. It also stimulates the development of our economy. This good development phenomenon is beneficial for almost every enterprise, we should firmly grasp this development opportunities in order to the better development of enterprise.
The stone crushing machine is mainly composed of the crusher, vibrating screen, feeding machine and grinding machine and so on. The impact crusher is widely used in high-speed rail construction and plays its obvious role in crushing. With the peak of China's high-speed rail construction, the market demand is particularly strong than before. Our experts analyzed the crushing set and other set in order to maximize the role of impact crusher by technology innovation.
Related Articles:
Crucial role of impact crusher in sand production lineInstallation of Main Axis of Centrifugal Impact CrusherSand Makers can Process Pebbles High EfficientlySpecial and Distinctive Features of Impact CrusherMaterial Selection of Hammer for Impact CrusherThe Improving and Changing Aspects of Impact Crusher