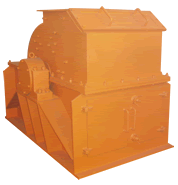 Hammer Crusher
Introduction to Hammer Crusher
Hammer crusher makes use of the high-speed impact effect of the hammer, which can be used for processing the medium and fine crushing, and the hammer crusher has found its extensive application in the field of mine crushing and grinding. The hammer crusher is one of the main equipment for intermediate and fine crushing the brittle materials with less than intermediate such as limestone coal and the others used in metallurgy, building material, chemical and water - power industry, with a feature of big crushing ratio and product graininess.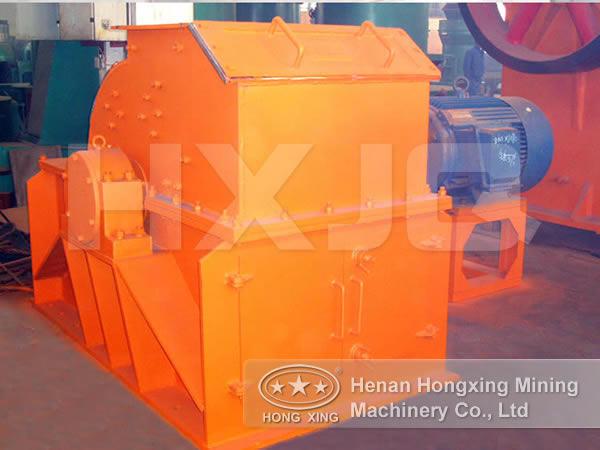 Application of Hammer Mill
The hammer mill can be widely used for crushing the materials with the medium hardness and brittle features in the works of mining, cement, coal, metallurgy, building materials, roads, burning, etc, and the crushed materials are mainly including coal, salt, chalk, gypsum, brick, and limestone and so on, with the anti-pressure of less than 100Mpa and moisture of less than 15%.
Characteristics Of Hammer Mill Crusher
1. The working hammer adopts new technology for casting, so that it is wear resistant and impact resistant.
2. The granularity can be adjusted according to the requirement of the customers.
3. Hammer crusher has a sealed structure which solves the problems of powder dust pollution in the crushing workshop and ash leakage of the machine.
4. This crusher has the advantages of attractive appearance, compact structure and few easy-wearing parts and convenient maintenance.
Working Principle of Hammering Machine
In the hammering machine, the motor drives the rotor to rotate at a high speed through the belt, and on the rotor there are series of hammers. When the materials get into the working area of hammers, the rotating hammers with high rotation speed will crush them, the crushed products meeting the required size can be discharged by the outlet and become the final products, the large size products are brought back to the crushing area by the hammers for being re-crushed until they reached the required size.
Basic knowledge on Hammerhead
Hammer head is easy to wear, one side can be turned around again after wearing both sides. When replacing hammer head, we should weight them according to one of the hammer, and we should make quality of each group equal. Each of two queue of hammer and pin shaft of total quality should be less than 0.05 kg, which can ensure the smooth running of the rotor. Changing hammer should also be watched out, the examination of the crack cavity and sand holes shall not be used by the computer.
Hongxing Single Stage Hammer Crusher with High Quality
Single stage hammer crusher can crush the feed materials of graininess 1100mm into less than 20mm for one time, so the traditional double stage or three stage crushing can be changed into one stage crushing. Reversible hammer crusher with reversible rotor is used for fine crushing in general; non-reversible hammer crusher with non-reversible rotor is used for intermediate crushing. Single stage hammer crusher is non-reversible. Ordinary hammer crusher is composed of frame, rotor, grate bar, impact plate and adjustment unit; single hammer crusher is composed of frame, rotor, feeding roll, grate bar, hydraulic opening unit and foundation.
Model specification

Feeding Size
(mm)

Discharging size
(mm)

Capacity
(m³/h)

Motor power
(kw)

Total weight
(t)

Dimensions
(L×W×H)
(mm)

PCΦ400×300

≤200

≤25

5-10

11

0.8

900×670×860

PCΦ600×400

≤250

≤30

10-22

22

2.26

1200×1050×1200

PCΦ800×600

≤250

≤35

18-40

55

4.8

1310×1180×1310

PCΦ1000×800

≤350

≤35

25-50

75

5.9

1600×1390×1575

PCΦ1000×1000

≤350

≤35

30-55

90

8

1800×1590×1775

PCΦ1200×1200

≤350

≤35

50-80

132-160

19.2

2060×1600×1890

PCΦ1400×1400

≤350

≤35

50-100

280

32

2365×1870×2220

PCΦ1600×1600

≤350

≤35

100-150

480

37.5

3050×2850×2800

Note: If you're interested in the product, please submit your requirements and contacts and then we will contact you in two days. We promise that all your informations won't be leaked to anyone.