Sand Makers can Process Pebbles High Efficiently
Customers have been very familiar with the sand maker used as the professional tool to produce construction sand. Here our experts will share more information about one of our most effective sand makers: the pebble sand maker or the pebble impact crusher.
Our pebble sand maker can be applied to process pebbles, silica sand, and granite and so on. It can turn the general stones and gravels to building sand with different particle sizes and high compressive strength and purity.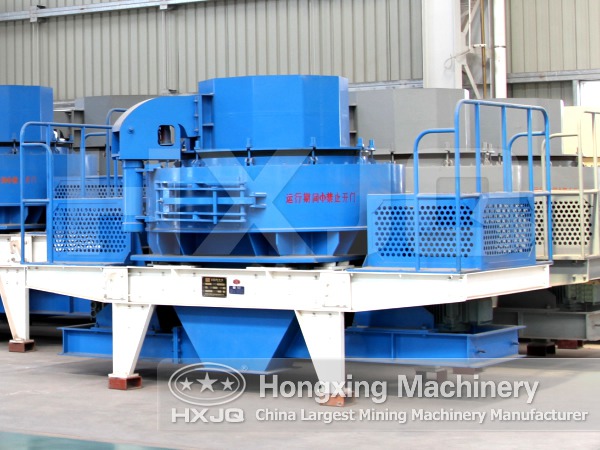 Our company's pebble sand maker owns many unique features:
1.Its light weight and small volume makes it suitable for the narrow operation field.
2.Its track structure makes the crusher run on the road without damaging the road surface.
3.There are also multi-functional accessories with a wide range of applications combining the receiving, crushing and transferring devices.
4.Through the optimization of the technological process, the mobile crusher realizes the excellent performance of crushing stones, aggregate production and open-cast mining.
5.Different types of machines work together as a strong crushing operation assembly line which can meet the demand for the operation.
6.The pebble sand maker adopting the self-driving method is a high efficient crushing machine advanced technology and complete functions.
Our pebble sand maker or the impact crusher has become the star machine with incredible performance used in countless fields such as the pebble sand making process, the construction waste sand making process, the tailings sand making process, the ore reduction process, the silica sand making process and the slag handling process.
Related Articles:
Crucial role of impact crusher in sand production lineInstallation of Main Axis of Centrifugal Impact CrusherMeasures of Energy Conservation and Emission Reduction of Sand MakerSpecial and Distinctive Features of Impact CrusherMaterial Selection of Hammer for Impact CrusherHongxing Machinery Provides High Quality sand for Highway Construction