Cement Equipment is Good at Quantity Concrete Production
The cement equipment manufactured by our company mainly includes cement mill and cement rotary kiln, and these machines are necessary for equipping large-sized cement production line which is mainly used for quantity production of cement, concrete and other building materials.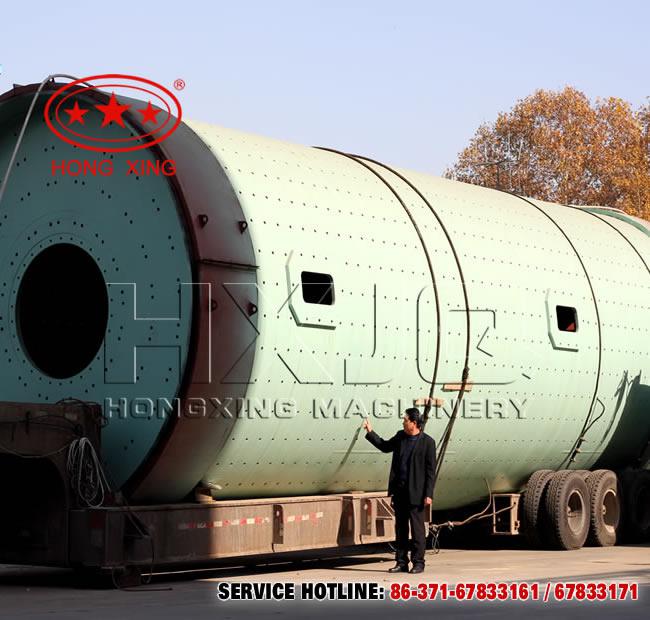 The concrete is a general term for the engineering composite material which is made from the aggregate integrated by the binding materials. Generally speaking, the concrete refers to the cement concrete gained by mixing, molding and conserving after mixed to a certain scale with the water using the cement as the binding material and sand and stone as the aggregate. It can also be called common concrete which has wide application in civil engineering.
Concrete is one of the most important civil engineering materials in modern times. It has many features such as rich raw materials, low price and simple production technology, for this reason, it its application amount in the civil engineering is larger and larger. In addition, concrete has other features such as high compression strength, good durability and wide strength grade range. All these features make it widely used in many industries.
The cement equipment manufactured by Hongxing Machinery is mainly used for producing inorganic bond material concrete. If you need any kind of the cement equipment, please call us on +86-0371-67833161 / 67833171.
Related Articles:
Cement Industry Faces Industrial TransformationVicious Influences of High Temperature inside the Cement MillCement MillerMaintaining Cement Mills will Make a Positive DifferenceCement Making Machinery