Cement Miller
The cement Miller is one of the main cement manufacturing equipment, and it is the crucial equipment for crushing the materials after they are roughly crushed. It is playing a significant role in the cement production line and the cement production technological process.
The cement miller is widely used in many production industries such as cement, silicon product, new type building materials, refractory materials, fertilizer, black and nonferrous metals ore beneficiation and glasses and ceramics and it is able to conduct dry type and wet type grinding various rocks and other grindable materials.
Picture of Cement Miller:
Cement Production Process Using Cement Mill: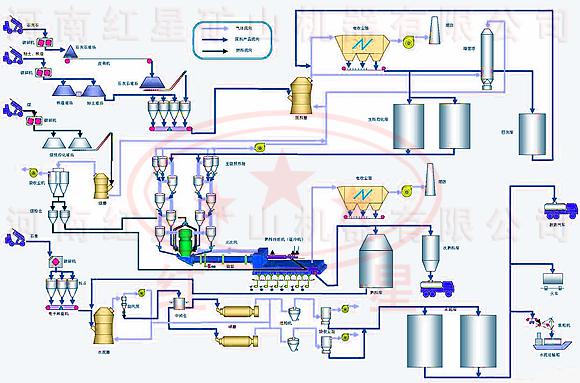 Performance Characteristics of Cement Miller:
The cement miller manufactured by Hongxing Machinery has many superior performance characteristics such as strong adaptability, continuous production, high crushing ratio and adjustable product fineness.
Operating Principle of Cement Miller:
This blended raw material is called the 'raw feed' or 'kiln feed' and is heated in a rotary kiln where it reaches a temperature of about 1400 C to 1500 C. In its simplest form, the rotary kiln is a tube up to 200 meters long and perhaps 6 meters in diameter, with a long flame at one end. The raw feed enters the kiln at the cool end and gradually passes down to the hot end, then falls out of the kiln and cools down.
The material formed in the kiln is described as 'clinker' and is typically composed of rounded nodules between 1mm and 25mm across. After cooling, the clinker may be stored temporarily in a clinker store, or it may pass directly to the cement mill.