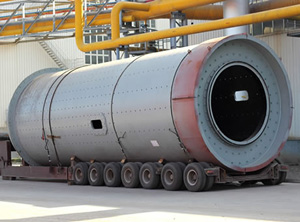 Cement Mill
Concept Of A Cement Mill
A cement mill is an installation used to grind the clinker component of concrete. Clinker is a hard, nodular material produced by sintering aluminosilicate and limestone in a cement kiln. There are several cement mill types which are able to grind clinker, of which the ball mill is the most common. Ball mills consist of cylinders partially filled with large numbers of steel balls which employ their rolling action to crush the raw material when each cylinder is rotated. High pressure roller mills are occasionally used to grind clinker although their usage has not yet gained broad acceptance.
Cement mill is mainly used to grind the clinker and raw materials in cement industry and also can be applied in metallurgy, chemical, electric power and other industries to grind all kinds of ores. Cement mill is not only suitable for over-flow grinding, but also applicable for cyclic close-flow grinding together with powder collector.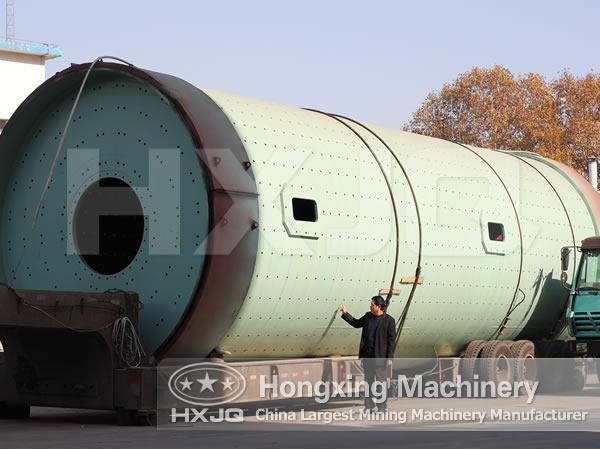 Lists For Popular Cement Making Machinery
Vertical cement mill works in the last part of the cement production line, supplying right size cement powder for the industry. Hongxing LM series vertical mill is widely used for ore and stone crushing production line. We produce LM vertical mill with high capacity and long service time. With a decade of years' research on mills, Vertical Roller Mill is designed and manufactured based on our advanced design idea in combination with the European technology and the market demand.
Cement ball mill is the most widely used cement mill in cement manufacturing industry. The materials are fed into cement ball milling cavity, which will roll with materials and grinding balls, and then with continues rolling the materials will be resized into cement powder. It is widely used in building material, chemical industry, etc. There are two ways of grinding: the dry process and the wet process. It can be divided into tabular type and flowing type according to different forms of discharging material.
Cement roller mill is a new kind of large scale power mill which is designed specially to solve the problems of low capacity and high consumption of industrial cement mills.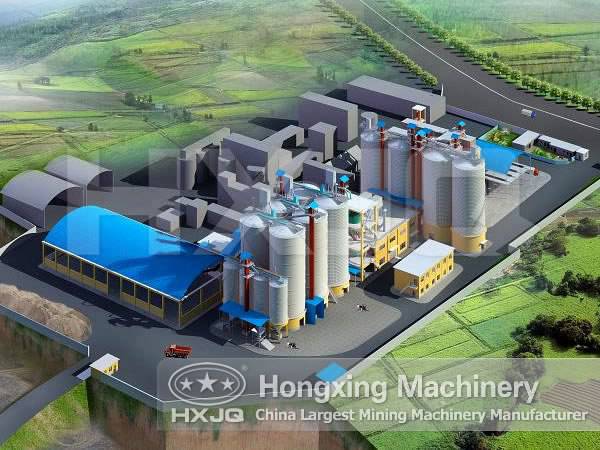 Characteristics Of Cement Miller
As for different types of cement miller, we use proper driving method and the main driving methods include edge driving and center driving. Inside the cylinder, there are new type classification lining board and standard ladder lining board, which increases the grinding surface of the materials, and the classification effect is better and the follow-up maintenance and spare parts changing are easier. The new partition structure uses adjustable lifting board and fixed lifting board which are easy to install and maintain.
Cement Mill Price And Production Process
Cement is typically made from limestone and clay or shale. Especially with the development of China cement industry, China cement mill market makes great progress. These raw materials are extracted from the quarry, crushed to fines and then blended in the correct proportion.
This blended raw material is called the 'raw feed' or 'kiln feed' and is heated in a rotary kiln where it reaches a temperature of about 1400 ℃ to 1500℃. In its simplest form, the rotary kiln is a tube up to 200 meters long and perhaps 6 meters in diameter, with a long flame at one end. The raw feed enters the kiln at the cool end and gradually passes down to the hot end, then falls out of the kiln and cools down.
The material formed in the kiln is described as 'clinker' and is typically composed of rounded nodules between 1mm and 25mm across. After cooling, the clinker may be stored temporarily in a clinker store, or it may pass directly to the cement mill.
The cement mill grinds the clinker to fine powder. A small amount of gypsum - a form of calcium sulfate - is normally ground up with the clinker. The gypsum controls the setting properties of the cement when water is added.
Product specification
(m)
Milling form
Transmission form
Gear box
Motor power
(kw)
Production capacity
(t/h)
Total weight
(t)
Model
Speed reduction ratio
Φ1.83×7
Open flow
Brim
ZD60
4.5
245
6.5-8
43.8
Φ2.2×7.5
Open flow
Brim
ZD70
5
380
8-10
64.8
Φ2.2×11
Open flow
Brim
D110
35.5
630
12-13
104.6
Φ2.2×13
Open flow
Brim
D110
35.5
630
16-18
114
Φ2.4×13
Open flow
Brim
D110
35.5
800
20-23
130.6
Φ2.6×13
Open flow
Brim
MFY100
19.5
1000
28-32
158
Φ3×9
Circle flow
Brim
D125
41.2
1000
28-36.5
167
Φ3×11
Circle flow
Brim
D140
42.8
1250
36-47
180
Φ3.2×13
Open flow
Brim
D140
36.5
1600
45-50
225
Φ3.5×13
Circle flow
Brim
JDX1000
5.84
2000
60-65
275
Φ3.8×13
Open flow
Central shaft
MFY250
16.5
2500
60-62
320
Φ4.2×13
Open flow
Central shaft
JQS3550
15.6
3530
85-87
380
Φ4.6×14
Circle flow
Central shaft
JSI160-C
14.6
4200
120-135
485