Cement Making Machinery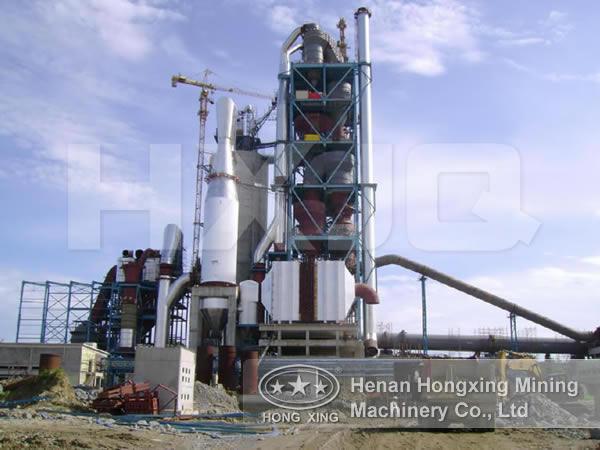 Brief Description of Cement Making Production Line:
Cement making production line or cement plant is a series of cement making machines for manufacturing cement. The complete equipment for cement plant is mainly composed of such processes as cement crushing and prehomogenization, preparation of raw material, preheating decomposition, the firing of cement clinker and cement grinding packaging.
Picture of the Cement Making Production Line: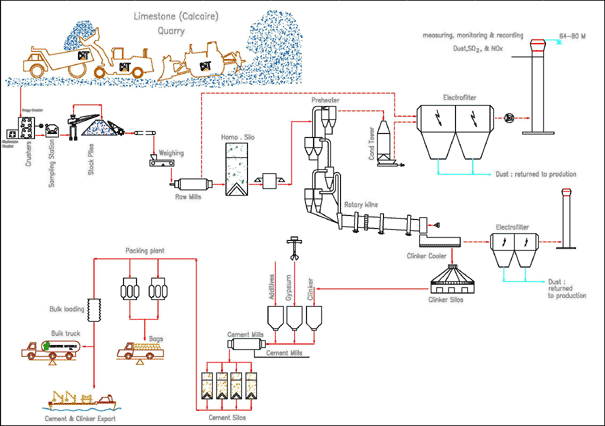 Introduction to Main Equipment Used in the Cement Making Production Line:
The complete set of cement equipments include cement kiln, cyclone preheater and comb cooler.
Cement kiln is the main equipment for calcining cement clinker and it has been widely used in cement, metallurgy, chemical industry, etc. This machine is made up of cylinder, support device, belt wheel support device, block transmission device, activity kiln head, sealing device, burning device components and other parts, this rotary kiln has such characteristics as simple structure, reliable operation, easy control of production process.
Cyclone preheater can often used together with all kinds of kiln types. Comb cooler is a shock cooler whose working principle is that uses the air blower to blow cold air in order to cool the layering clinker on the comb.
Cement Equipments Manufactured by Hongxing Machinery:
Henan Hongxing Mining Machinery Co., Ltd provides feeder, crusher, predistributing bin, batching station, vertical bill, kiln feeding for raw material, preheater, rotary cement kiln, coller, clinker bin, cement bill and circumgyrate cement kiln and so on, these equipment is the main part of the cement production line. In order to achieve the purpose of high efficiency, energy saving and optimized control of cement production, and to reduce the number of the operated workers and the costs of the production at some levels can be the most important thing for the modern mining makers at this right minute. The construction of the production need about 22 months. The whole line can produce 800, 000tons of cement per year. The scope of the engineering design is from limestone crushing to the delivery of the finished cement.