Improving Sand Maker Quality is the Top Priority of Hongxing Machinery
The continuous improvement of the overall level of the product quality in our country effectively supports the stable and relatively fast development of the economy and society. However, seen from the overall situation, the quality development obviously lags behind the growth of the economic scale and severely restricts the sustainable development of the society.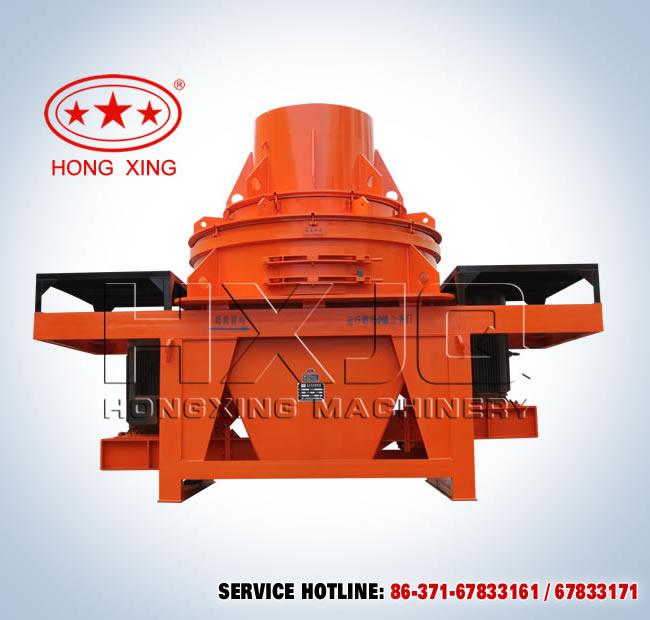 The low quality of the products will cause waste of the resources. The direct loss in the manufacturing industry due to quality problem in our country exceeds 17 billion every year and the direct loss resulted by fake or inferior quality products exceeds 20 billion. China now is the largest country producing cement and steel, but at the same time, is also the largest country producing building waste in the world. It is estimated that the building waste every year reaches as high as 400 million, and one of the most important reasons lies in focusing on speed but ignoring the quality of the products.
In order to guarantee the product quality, improve the service efficiency, increase the company reputation and fulfill the business object, Henan Hongxing Mining Machinery Co., Ltd improves the development policy of "pursuing reputation centered by quality and wining market by intensifying services" and strives to realize the business object and tasks of the company. Our company strengthens standardized management, perfects all kinds of working regulations in order to promote the development and expansion of our company and improve the economic benefits and this has profound significance to the long-term development of our company.
Hongxing Machinery is the leading production and research and development base for crushing equipment, high-efficient and energy-saving sand maker and impact crusher. Our company has stood on a brand-new historic starting point and confronts to challenges and creates new glory in a new round of development. Henan Hongxing Mining Machinery Co., Ltd is a large-sized sand maker manufacturer, and our sand maker has many advantages such as simple and reasonable structure, high independent impact crushing ability, super low operational cost and the most competitive price. Welcome all new and old customers come to our company for inspection and purchase.
Related Articles:
The Sales of Sand Maker Go up with Scale Development of Mining in West ChinaIntroduction to Three Common Sand Making WaysHongxing Sand Maker Improves Quality and Stands Firm in the MarketCamfrog FAQ about Hongxing sand maker The Production of Sand and Stone by Sand Maker is OverwhelmingSand Maker Brings Good News for Building Industry