Factors Restricting the Performance of Magnetic Separator
The magnetic separator is used to eliminate the miscellaneous stones from materials. It can be applied to improve the quality of the materials for the realization of high sales. The magnetic separator has a very wide range of applications to separate hematite, limonite, non-ferrous metals and slag, especially to separate the minerals and miscellaneous stones. Through the separation process, we can get high grade fine minerals.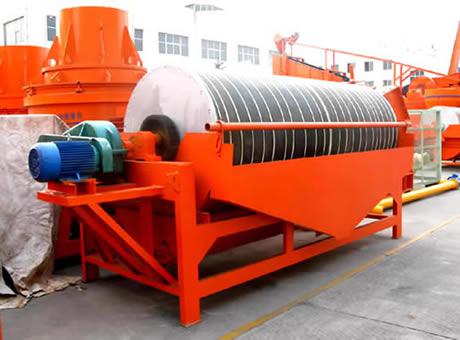 There are many factors that will have much effect on the performance of magnetic separator. Here we will introduce them to users and we hope it will be useful in their later operation.
1. It will be easy for the magnetic separator to capture the magnetic property when the materials are moving in the separating process. For example, the materials that are moving slowly may be absorbed when they enter the magnetic field. However, once the magnet is thrown out, the opposite effect will occur.
2. The feeding speed of the material particles will also influence the working condition of the magnetic separator. Strictly speaking, the magnetic separator can only process the materials with well balanced distribution and relatively centralization. When we want to handle a large number of materials with different particle sizes, we had better not only choose one single machine for this process.
3. It's very important for the magnetic separator to provide the magnetic source with proper magnetic force. Once materials enter the magnetic field, whether they will be handled well or not will depend on the magnetic force they are facing.
Related Articles:
Necessity of Reforming Traditional Drum Magnetic SeparatorEnergy Saving Effect of High Gradient Magnetic Separator Gains RecognitionDifferent Types of Magnetic Separator MachineHistory and Working Method of Magnetic Separation