Domestic Sand Maker Will Keep Developing at High Speed
According to "National Highway Network Project (2013-2030)", the Chinese government will bring a large number of local highways into the national network project. In 2030, the total scale of the national highway network will reach as long as 118,000 km and there will also be 18,000 km long run plan. According to some experts' prediction, the total scale of all local highway networks will come nearly 200,000 km.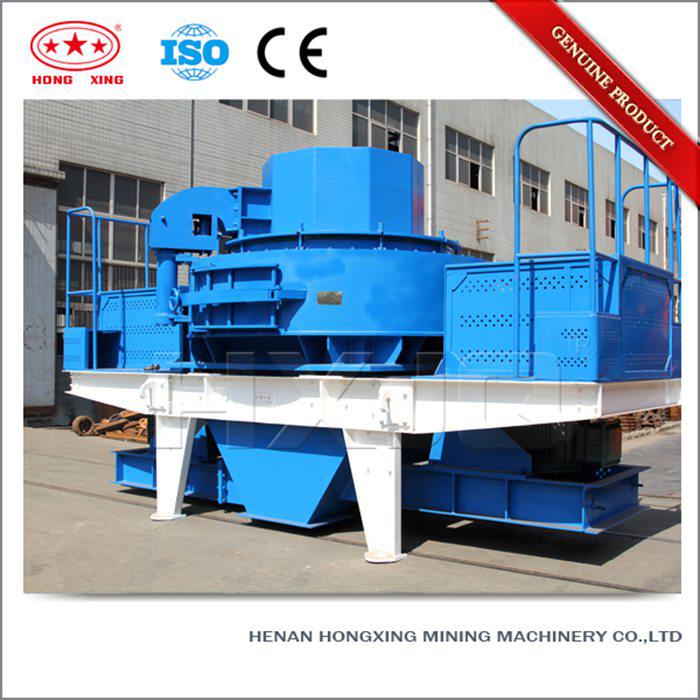 We all know that the highway construction depends much on the supply of a large amount of good quality aggregated stone materials. However, the natural stone materials have fallen short of demand. There are two kinds of aggregated materials used by the highway construction: rubbles and grit. The rubbles are the aggregate materials of concretes; materials with the general particle size of 2mm are called gravels and those with the particle size smaller than 2-0.0074mm will be called grit. The grit is known as the raw material for the cement mortar, cement brown concrete, bituminous concrete and tar sand. The grit comes from the natural sand (mountain sand, river sand and sea sand) and the artificial sand (machine-made sand). The high quality artificial sand is getting more and more popular because of its little restriction by the nature conditions.
High efficient and energy saving sand making production line is the key source to the qualified sand and stone materials and the sand makers work as the core equipment in the production line. Experts say that the domestic sand makers will continue to develop very fast with great potential on the market in 5-10 years. The current national projects such as municipal engineering, dilapidated house transformation, west development and the rise of central China have all form a great power to drive the modern sand making industry to move forward at high speed.
Related Articles:
The Sales of Sand Maker Go up with Scale Development of Mining in West ChinaIntroduction to Three Common Sand Making WaysHongxing Sand Maker Improves Quality and Stands Firm in the MarketCamfrog FAQ about Hongxing sand maker The Production of Sand and Stone by Sand Maker is OverwhelmingSand Maker Brings Good News for Building Industry