High Quality Aggregates Are from Rocks and Rock Crusher
Coarse aggregate is main raw material of concrete in construction, acts as a skeleton, and coarse aggregate consumption is also the largest in concrete, accounting for 50% per cent. High strength concrete must be made by high-strength aggregates, recycled aggregates is not appropriate, but recycled aggregates can be applied in some general concretes. High strength aggregate comes from crushing stones with rock crushers.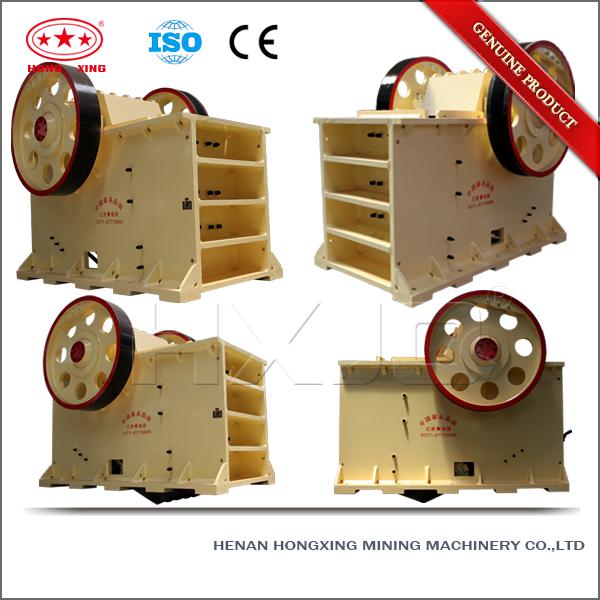 After the bursting of mountain, and stones are with various shape and size. These rough stones have to be roughly broken into a certain size in Jaw Crusher, broken, and then enter to the secondary crusher for further crushing, and we tend to choose the inversed impact crusher. Finally, after a reasonable screen we will be able to choose our product aggregates. These aggregates are called natural aggregates. If aggregates are from hard rock, and with low content of needle and flake, aggregates with this quality are called high quality aggregates.
High quality aggregates are from rocks and rock crusher, and require the right kind of crusher equipment. Impact crusher is currently stone materials processing breaker, with the lowest needle and flake content of finished crystals, and is one of the most commonly used rock crusher equipment in stone production line.
Henan Hongxing Mining Machinery Co., Ltd. is one of the best rock crusher manufacturers in China. Hongxing production department is good at processing and Assembly of equipment components, while technical department is specialized in design and painting drawings of stone production line. The salesperson of Hongxing has good knowledge on capacity and specification of its equipments, and after-sales service team is skilled in on-site construction and installation guide. Therefore, the jaw crusher, impact crusher and other rock crushers produced by Hongxing are with high quality and reasonable price!
Related Articles:
Rock crushersPortable Rock Crusher