Daily Maintenance and Overhaul of Vibrating Screen
The maintenance and overhaul of vibrating screen is designed to know the overall condition of this machine and recover the working ability of the sieve through repairing and changing the damaged and abraded spare parts.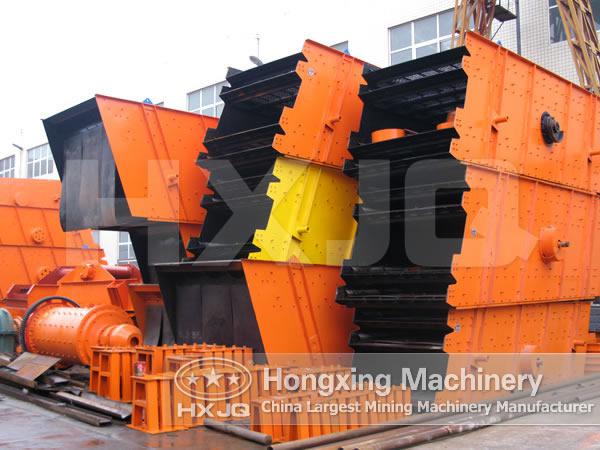 (1) Daily maintenance of vibrating screen
The daily maintenance of vibrating screen includes maintaining the surface of the screen and it should be timely fastened when the bolts are loose. The surface of vibrating screen should be regularly cleaned. The parts where the coat of paint falls off should be timely repaired, derusted and painted.
(2) Regular overhaul of vibrating screen
The regular overhaul of vibrating screen includes weekly overhaul and monthly overhaul.
A. Weekly overhaul of vibrating screen: check the fastening condition of the bolts of all spare parts including the exciter, screen surface and supporting device. Examine the using condition of the drive part and the fastening condition of the connection bolt. Check the tensioning condition of the V-belt and properly strain it when necessary. Pay attention to whether the unbalanced block on the fly wheel is reliably fastened and make sure that it is fastened.
B. Monthly overhaul of vibrating screen: check the abrasion condition of the screen surface and check the whole screen frame. If there is gap between the bolt and the side board, new bolt should be changed.
Related Articles:
The Researching Meaning of the National Vibrating ScreenSeveral Revolutions of Domestic Vibrating ScreensSand Making Machinery, Sand Making Machines The Comprehensive Function of Mining Vibrating ScreenVibration Sieve,Vibrating Screens Reason Analysis about the Fail Start of Vibrating Screen