Vibration Sieve,Vibrating Screens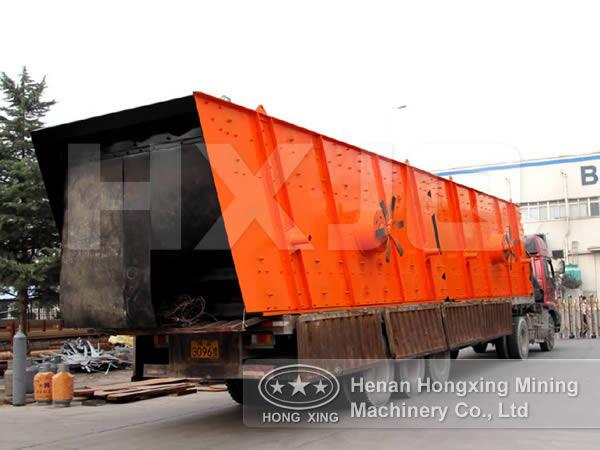 Description and Application of Vibration Sieve:
The vibrating screens are kind of sieving equipment of international advanced level, developed by our company on the basis of carrying on the advantages of traditional screens and absorbing the outstanding technology from abroad.
The circular vibrating screen is widely used for grading and screening materials in the following fields: minerals, quarry, building materials, water conservancy and hydropower, transportation, chemical industry, smelting and so on.
Types and Classifications of the Sieve Shaker Machine:
According to the movement of the sieve shaker machine, it can be divided into two types: linear vibrating screen and circular vibrating screen. Other than these two types, Hongxing Machinery has researched and developed high frequency vibrating ore screen, ultrasonic vibrating screen and high frequency vibrating screen which are specially designed for screening and processing the ores and rocks in order to improve the production capacity of the vibrating separator.
Composition and Features of Vibrating Screen Classifier:
The Vibrating Screen classifier is mainly composed of case, supporting seat, discharge hopper, feed hopper, screen, vibration exciter, tyre coupler, electric motor, electric motor seat and other components.
(1) Adopts the eccentric block as an exciting force, strong exciting force.
(2) The sieve beams and sieve box with high strength bolt, simple structure, convenient repair.
(3) Using tyre coupling, flexible connection, and stable operation.
(4) Using small amplitude, high frequency, large inclination structure, so this machine is of high efficiency, large capacity, long life, low power consumption, low noise.
Working Principle of Round Vibrating Screen:
The vibrating screen machine is utilizing the centrifugal inertial force (also called the exciting force) generated by rotary motion of the eccentric wheel of vibrator exciter and passed to vibration sieve box in order to make screen stir. Due to the screen's upward force, materials on the screen are tossed forward, forward for a distance and then fall back to the screen, and then complete the loose, stratification and penetrating the whole screening process.
Related Articles:
Several Revolutions of Domestic Vibrating Screens