Several Revolutions of Domestic Vibrating Screens
As the Chinese economic construction and the technology research develops further, there are more and more new industrial machines appearing in front of us and they will play an important role in the current social economy. The vibrating screen is widely used to realize the separating process in the industries of mining, coal dressing, ore beneficiation, construction material, electricity power and chemical engineering. It has many features such as simple structure, strong exciting force, high screening efficiency, little working noise and long service life.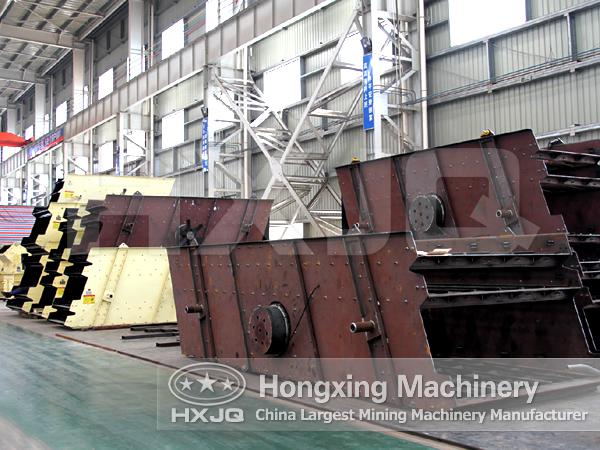 The vibrating screen made by the domestic machinery manufacturers has experienced many aspects of revolutions in the technology and product performance.
1. In the aspect of designing theory and method, the mining machinery technicians put forward a systematic principle to design and make the vibrating screens especially for the non-linear vibrating screen equipment. They start to improve the machinery performance from the aspects of dynamic optimization, intelligence optimization and visual optimization in order to realize the high quality of the screeners.
2. In the respect of the non-linear kinetic theory innovation, our experts have spent years in doing research and development on the vibration and waving technology and the screen's working principle. They together form a basic foundation for the other applications of the vibrating screens.
3. Speaking of the structure innovation, we have created many new structures for the vibrating screen. For example, according to our technicians, the exciter's gauche form vibrating structure and the special non-linear inertia resonance structure are well known as the national patent technologies.