Development of Crusher Industry Needs Further Improvement of Technical Level
Influenced by historical context and domestic market environment, the crusher industry in our country developed very slowly and the technical level lagged far behind and had a big gap compared with foreign advanced technology. For this reason, if domestic crusher manufacturing companies want to pursue long-term development, the main tasks are improving scientific innovation ability and independently researching and developing products whose quality is as high as that of the import products.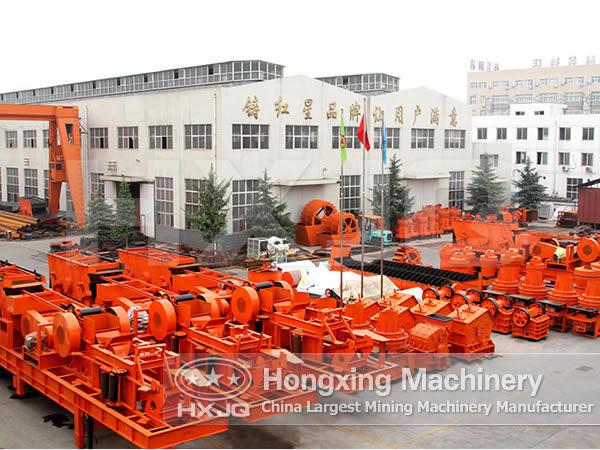 Crusher is the most important link in the ore crushing technology and is an important symbol for measuring the development of the mining machinery industry. At present, the main crushing equipment includes jaw crusher, cone crusher, impact crusher, sand maker and mobile crushing station.
With the fast development of technology, the upgrading and updating of crusher is accelerated. As a professional crusher producer, Hongxing Machinery has improved the whole technical level of our company through the adjustment of the enterprise structure, and in addition, our company gathers a group of high-tech talents to improve the core competitiveness of the crushing equipment through first class research and development means, and realizes qualitative leap in independent innovation and energy conservancy and emission reduction. Now some high-tech products produced by our company such as mobile crushing station, crawler-type mobile crushing station, JC jaw crusher, HCP impact crusher, SMH hydraulic cone crusher, VI new sand maker and building waste processing equipment have high popularity and good reputation in both domestic and foreign market.
The technical improvement of the crusher industry is a long-term task, and in the future development, Hongxing Machinery will give our own advantages in research and development into full pay, strive to improve the added value of the products, establish enterprise brand as well as set a good example in the crusher industry.
Related Articles:
Crusher Industry will never be OverdueHongxing is a Well-Known Brand in Crusher Industry