Difference of liner vibrating screen and circular vibrating screen
Linear vibrating screen and circular vibrating screen are two types of vibrating screen, and they have many differences which go as follows: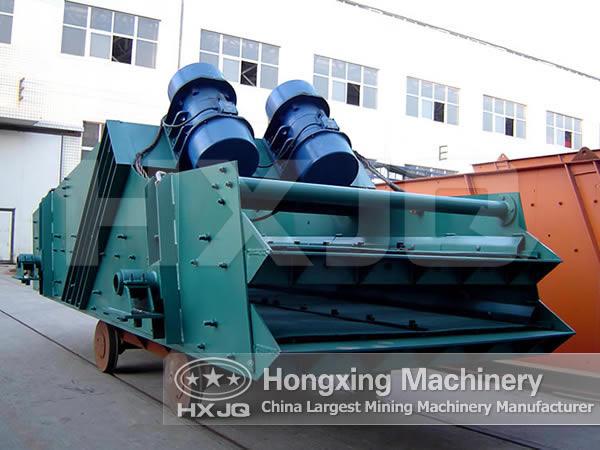 Linear vibrating screen is driven by dual vibration motors. When the two vibration motors runs synchronously in the opposite direction, the exciting forces produced by the eccentric block cancel out with each other in the paralleling direction of the axial line of the motor and fold into one force in the vertical direction, for this reason, the movement path of the materials on the linear vibrating screen is a parabolic motion in a straight line. Under the joint force of the exciting force and the gravity force of the materials, the materials are thrown up and then forward on the screen, so that the materials are screen and classified in the end.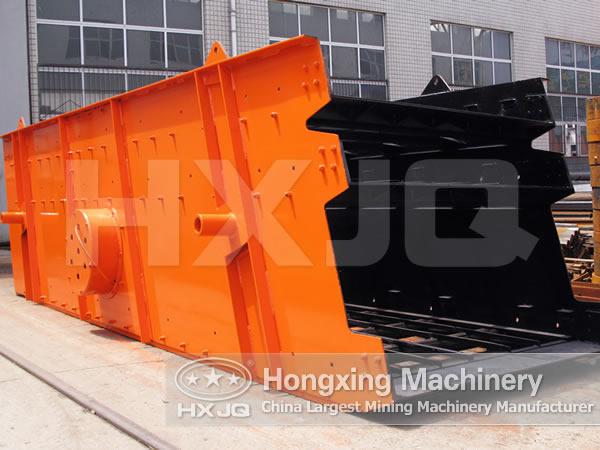 Circular vibrating screen is a multilayer and highly efficient and new vibrating screen that moves circularly. It is widely used for the production classification in mining, building material, transportation, energy and chemistry. It uses the drum eccentric shaft exciter and eccentric block to adjust the vibration amplitude, and the screening line is long and the screening specifications are diverse. This circular vibrating screen has many features such as reliable structure, strong exciting force, high screening efficiency, low vibrating noise, convenient maintenance and safe operation.
The circular vibrating screen is mainly composed of screen box, screen net, vibrating device, vibration attenuation spring device and bottom frame and the adjustment of the dip angel of the screen can be realized through changing the height of the position of the spring pedestal.
Related Articles:
The Researching Meaning of the National Vibrating ScreenSeveral Revolutions of Domestic Vibrating ScreensSand Making Machinery, Sand Making Machines The Comprehensive Function of Mining Vibrating ScreenVibration Sieve,Vibrating Screens Reason Analysis about the Fail Start of Vibrating Screen