New Sand Maker Focuses on Saving Energy and Reducing Emission
The updating and updating of sand maker is always focused on the increase of high yield. However, there are a lot of problems such as high energy consumption and series pollution. For this reason, many customers use the meager profits to deal with pollution and energy consumption, so that new sand maker should realize high yield using the means of low energy consumption and environmental protection and maximize the benefits of the customers.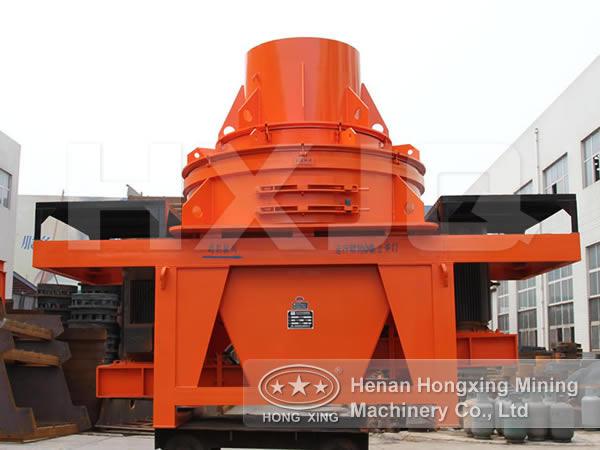 The new sand maker produced by Hongxing Machinery is launched under this background. The JYS series new and highly efficient sand maker manufactured by Hongxing Machinery is also called new sand maker, high-efficiency sand maker and energy-saving sand maker which belong to tertiary sand making machine. Compared with the same products in domestic market, this new sand maker has high processing capacity and the output is 30% higher than that of other sand making machines. This sand making equipment is not only suitable for processing hard materials, but suitable for the fine crushing and super fine crushing of artificial sand, pre-grinding cement in mining, refractory and other industries.
The new sand maker manufactured by our company has the follow three features:
1. High processing capacity and yield. Compared with the same sand making equipment in domestic market, JYS series highly efficient sand maker improves the output by 30%.
2. Low energy consumption. The energy consumed by this new sand maker is reduced by 25%.
3. Low wear and tear of easy-wearing parts. This machine has lower operational cost and using cost, thus greatly improving its profit margin.
Related Articles:
The Sales of Sand Maker Go up with Scale Development of Mining in West ChinaIntroduction to Three Common Sand Making WaysHongxing Sand Maker Improves Quality and Stands Firm in the MarketCamfrog FAQ about Hongxing sand maker The Production of Sand and Stone by Sand Maker is OverwhelmingSand Maker Brings Good News for Building Industry