The National Mining Machinery Confronts the Transiting Problem
The upgrading and innovation of the national mining machinery is confronting the most urgent situation at this right minute, so we must come up with some measures to improve the output and working efficiency of the mining machinery, which has become the processing target of the whole behavior of us. Recently, because of the continuously developing speed of the new building construction and demolition project, a lot of manufacturers make a series of improvement on the raw materials used in the industry of building construction and the hammer crusher which is one crushing machine. The performance characteristics and processing craftsmanship have attracted a lot of attention of the customers according to the reason that the crushing machine is the basic and the key equipment in the industry of basic project.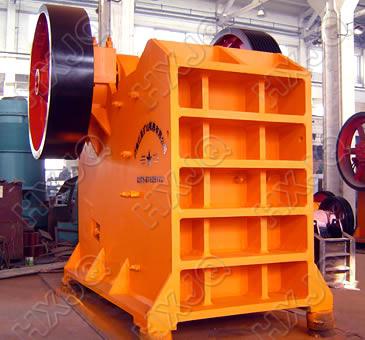 Henan Hongxing Mining Machinery puts its attention to the innovation and updating of the mining machines in order to service perfectly for the building industry and the national construction of the city, so that is the reason why we put our attention to the machines such as high efficiency impact crusher, spiral cone crusher, hammer crusher, impact crusher, sand maker and vibrating screen. And at the same time, our company also specially designs the production line for the different customers according to the different raw materials and the complicated requirements coming from the customers such as the sand production line and the stone production line. The mobile crushing machine produced by our company can make a big difference to the handling of the rubbish, which can process the rubbish according to the simple procedures such as the crushing, grinding and screening, and we can get the recycling aggregate from the rubbish, which can help us to save the cost and decrease the waste of the energy, which can help to improve the working efficiency and to create enormous profit at the same time.
Because of the comprehensive rapid development of the industry, the requirement for the mining machinery is becoming higher and higher, which can be focused on the energy saving, environmental protection and the high efficiency. Hongxing always adheres to the principles of self-improvement and innovation on the basis of the strategy of improving the quality of the products made by us in order to realize the advantages of the energy saving and high efficiency.
Related Articles:
To Enhance the Brand Advertising of Mining Machinery Mining Machinery Industry May Become the Lifeblood of ChinaThe Penetration on Export Situation of Mining Machinery The coal controls mining machinery industry