The Penetration on Export Situation of Mining Machinery
The mining machinery is becoming more and more popular with the healthy development of the national economy. The market percentage of mining machinery is also increasing at the same time at one speed of 100 millions every year. But there was one time when the oversea mining machine occupied much bigger market share in the past because of the poor technology and the shortage of advanced mining machine of the state.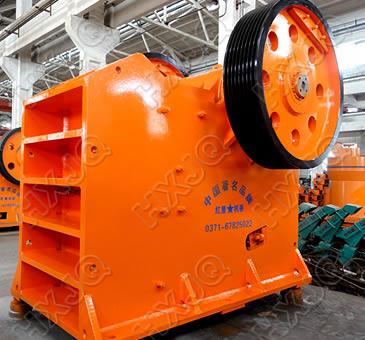 The quality of national mining machine including jaw crusher has been changed gradually in the past several years with the more and more attention of mining maker on the mining mechanism and technology. The gap between the national and the overseas is becoming smaller and smaller by relying on the advanced products and patents. We can compete with the international mining maker on the basis of the support of the nation and the accumulated experience at this right minute by relying on the price, service and quality. The trade surplus of our nation has appearing one better situation on mining machinery, that is to say, the relying of domestic mining machine on oversea import is becoming more and more smaller and smaller.
The whole tendency of mining machinery on export will be expanded in the following deep development, and the exporting quantity is gradually decreasing. But the national mining machinery still needs to pay much more attention to the updating and upgrading of the mining technology and mechanism, which just can guarantee the permanent presiding status of national mining machinery.
Related Articles:
To Enhance the Brand Advertising of Mining Machinery The National Mining Machinery Confronts the Transiting ProblemMining Machinery Industry May Become the Lifeblood of ChinaThe coal controls mining machinery industry