Healthy Mine Urges Industrial Upgrading of Henan Crusher
In recent years, the development and plan of legal and healthy mines become a topic mutually concerned by both domestic and foreign countries. As the supporting industry of the national economy, China's mining industry has great significance to economic growth and international economic position, and the development of healthy mines also affect the development trends of relevant industries and the development prospect of the mining machinery industry. For example, the market positioning and expansion of the mining companies such as jaw crusher manufacturing companies are also influenced. In order to ensure the continuous and stable growth of national economy and the profit of the crushing equipment industry, it is very necessary for the government to control and supervise the mines.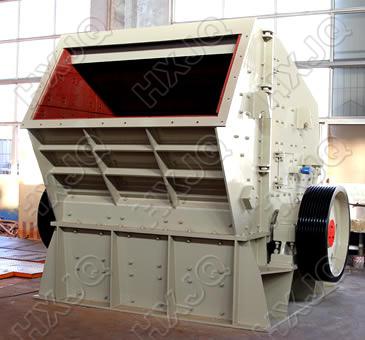 Since the profit of developing mines is huge, more and more manufacturing companies hope to embark on the path of becoming rich through developing mines, for this reason, mines that break the national laws continue to emerge and be damaged. At present, that the government outlaws and closes the illicit mines is playing a good promoting role to the healthy development of national economy and the upgrading and adjustment of the crushing equipment such as ball mill, and the crushing equipment will be stimulated by the production level and the mining machinery market, thus promoting the crusher equipment manufacturing companies to seek breakthroughs while the government is rectifying and reforming the mines.
Nowadays the exploitation protection of the mines proposes challenges to the crusher manufacturing companies from the market on one aspect, and on the other aspect, the government now focuses on the development of low-carbon and environmentally friendly mines and requires the crusher equipment to pay attention to increase the science and technology investment in the energy consumption and environmental protection since many mining machinery manufacturing companies on the market does not do a good job in energy conservation and environmental protection. This mainly reflects on the aspects that the crushing efficiency is not high, and it needs second reshaping in order to reach the requirements of the sand and stone aggregates. In addition, during the production process, a lot of ash and foreign matters will be produces and they will cause pollution to the surroundings and harm to the workers. The government's requirement of developing green mines promotes the mining machinery manufacturing companies to actively transform in this aspect.
The upgrading and prosperity of the mining should be started from the production cost, and the crushing equipment manufactured by Hongxing Machinery is able to save the production cost from energy conservation and installation cost. Hongxing equipment is competitive in prices and stable in machine performance so that the customers can save cost from the installation and operation, and on the other hand, the energy consumption of our products is very low, thus effectively saving the capitals such as power and making great contributions to the resources conservation of the customers and the country.
Related Articles:
Hongxing Crusher Contributes National Hydraulic EngineeringHongxing Crusher Supports Energy Modulation of Shanxi Mines