Crushing Equipment, Crushing Machine

Diverse Types of Crushing Machine
At present, the types of the crusher machine are significantly diverse. For example, in order to break the rocks, the customers can choose professional rock breaker; in the sand making process, sand crusher is needed; nowadays the sand and stone aggregates are strongly demanded in the construction industry, so that the aggregate crushing enjoys great popularity; and what is more, Hongxing Machinery also has researched and developed concrete crushing machine, granite crusher and limestone crusher to satisfy the diverse crushing needs of the customers.
Welcome to Professional Crusher Equipment Manufacturer-Hongxing Machinery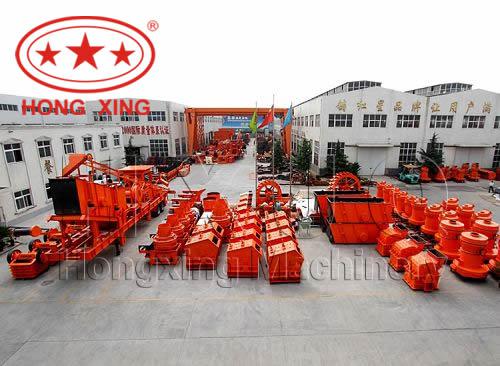 Henan Hongxing Mining Machinery Co., Ltd. is a professional crusher manufacturing company in China. On the basis of the original technology, our company constantly researches, develops and introduces foreign relevant technology in order to continuously increase the types and improve the performance of the crushers.
After going through so many years of development, the crushing equipment industry in China has reached its peak and various crusher machines can be found all over the country. For this reason, when the customers want to purchase crusher equipment, it is advisable for them to think twice before make a decision.
The products of Hongxing Machinery have been exported to more than 130 countries and are widely used in global mining and breaker machine industry. Being innovative and perfect is our incessant pursuit, and also our vigor source of energy and harmony. We will continuously create better products and better services, and always bring more value for our customers.
Related Articles:
Analysis of the Use Experience of Cone CrusherIndustrial Disposal Requires more to Crusher TechnologyHongxing is a Well-Known Brand in Crusher IndustryThe Compound Pendulum Jaw Crusher Brings the Prosperous Development of Mining MachineryCrusher Helps with Industrial Transformation of Cement IndustryBe Careful about the Traps When Purchasing Crushers