Compound Crusher,Steel frame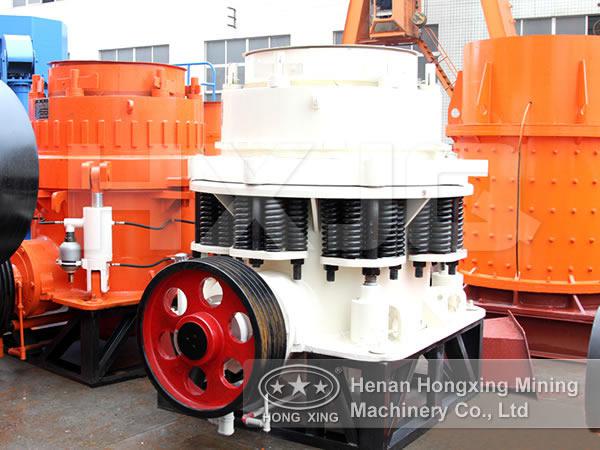 Compound crusher is one of the frequently-used machines in the stone crushing production line and the sand making production line. On the basis of the compound crusher, the experts of Hongxing Machinery has researched and developed compound cone crusher which combines the advantages of cone crusher and compound crusher so that it is able to better satisfy the diverse demands of the customers.
Wide Application and Performance Features of Compound Crusher:
This series of compound crusher is a product that our company researched by relying on the fine crushing technology at home and abroad and optimistically designed on the basis of PEL vertical compound crusher, and its performance has reached the domestic advanced level. With the unique steel frame, it is able to crush various hard and medium hard rocks and has wide application in mining, metallurgy, refractory materials, cement, coal, glass, ceramics and electricity.
It has many outstanding features such as high crushing ratio, high output which is 1.4 times high than that of the same product in our country; high efficiency and energy conservation. The easy-wearing parts adopts high hardness and tenacity and multi-component alloy steel structure frame system, and its life span is extended by 2-3 times. What is more, the gap between the hammer and the impacting plate can be adjusted so that it is able to produce products with various granularities.
Operation Principle of Compound Crusher:
Raw materials are fed from the top of the combination crusher, and fall into the rotating impeller at a high speed to be crushed. As other materials simultaneously fall around the rotating impeller, the two kinds of materials join together and are crushed by each other. The materials are crushed many times in the impeller of the combination crusher, and are finally discharged from beneath the machine.
Related Articles:
HX Compound Crusher is Your Fine ChoiceFeatures and Development of Compound CrusherWhy are Compound Crushers Competitive on the Market?