Why are Compound Crushers Competitive on the Market?
The compound crusher is a type of high efficient fine crushing machine with the multi-functions of hammering, impacting and grinding. It is one of the most competitive machines on the market for mining machinery.
The compound crusher generally works like this: materials enter the crusher cavity from the feeding port and then impact the high speed spinning crusher case; after the impacting process, the materials then get squeezed and crushed; then they are impacted to the inner wall of the main case and meet the hammer of the crusher; during the falling process, the materials are hit for several times and finally become the powder materials which will be ejected from the discharging port.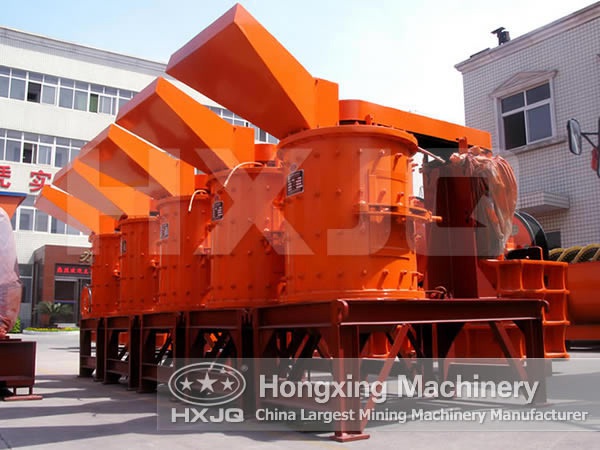 Our compound crusher has good reputation among customers because of its many advantages of high yield, high reduction ratio, little abrasion, low energy consumption, good leak proofing, reliable operation and simple maintenance steps. It has adopted the innovative high-chromium alloy components and crushing hammer in order to both save the investment cost and realize the most value for customers. Based on years' research and development, the hammer structure may be the most attractive feature of our compound crusher.
Our company has spent almost 20 years in inventing new generation of compound crusher which helps us win the praise of customers depending on our abundant operation and serving experience. For many industries, our compound crusher has become the first choice for users to consider when they need to select high quality devices. We welcome customers all over the world to our company for more details.
Related Articles:
Compound Crusher,Steel frameHX Compound Crusher is Your Fine ChoiceFeatures and Development of Compound Crusher