Overview of the Pretreatment System of Rotary Kiln
Given the rotary kiln itself has the characteristics of strong material adaptability, simple and easy operation and reliable working condition, the fluidized bed has the advantages of high temperature, sufficient material mixing and full reaction, the two machines are combined and form a rotary fluidized bed multi-stage burning system. The whole burning and treatment system is composed of the following several parts: pretreatment system, material feeding and ash discharging system, combustion-supporting system, burning system, heat energy collection system and tail gas treatment system.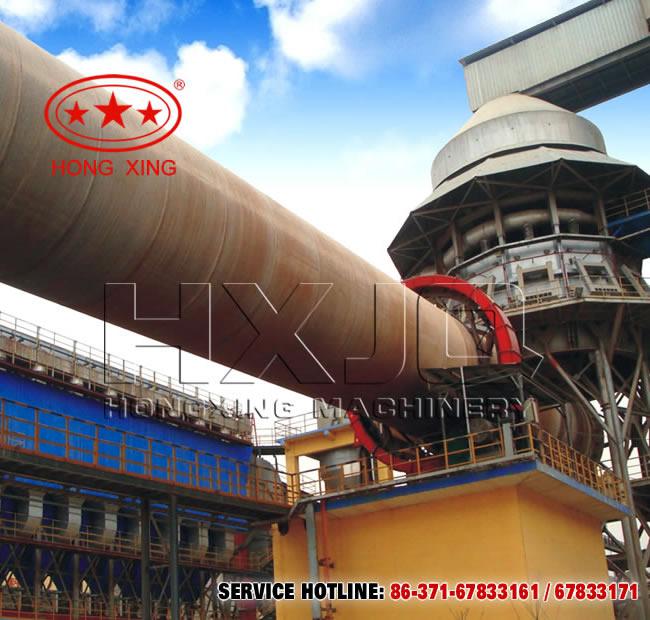 The pretreatment system of the rotary kiln includes the crushing system, the drying system and the batching system. Since the component of the dangerous waste is complicated and its shape is various, in order to meet the treatment requirements, as for the wastes with big shape and outside package, the wastes should be crushed firstly by the crushing machines such as cone crusher, and the size of the materials crushed should be about 50x50mm and then transmitted by the conveying device to the material feeding bin.
Regarding the sludge with high water content rate, the workers will take advantage of the steam produced by the waste heat boiler, and use the hollow blade sludge drying machine whose technology is relatively mature in China as the drying device of the sludge. The original water content of the sludge is 85%, and the dried sludge is 40%.
The heat value of the dangerous waste is different. In order to make a full use of the energy of the waste itself and reduce the use of auxiliary fuel, the workers will compound the materials before the material feeding according to the heat value of the waste.
Related Articles:
Development and Industrial Importance of Rotary KilnTo Improve Service Life of the Firebricks of Rotary KilnCement Equipment is Good at Quantity Concrete ProductionThe Designing Tendency of Rotary Kiln Is Practical ApplicationThe Development of National Rotary Kiln Can Satisfy Market RequirementAnalysis of the Pyrolysis and Gasification Process of Rotary Kiln