To Improve Service Life of the Firebricks of Rotary Kiln
In the production project of rotary kiln, the performance, quality and operating life of the firebricks play a paramount role, especially that the service life of the firebricks is extremely important, since short service life of the firebricks that build the rotary kiln will cause great economic losses. For this reason, it is necessary and important to extend the service life of the firebricks. Here the experts of Hongxing Machinery will tell the customers some tricks of improving the service life of the firebricks.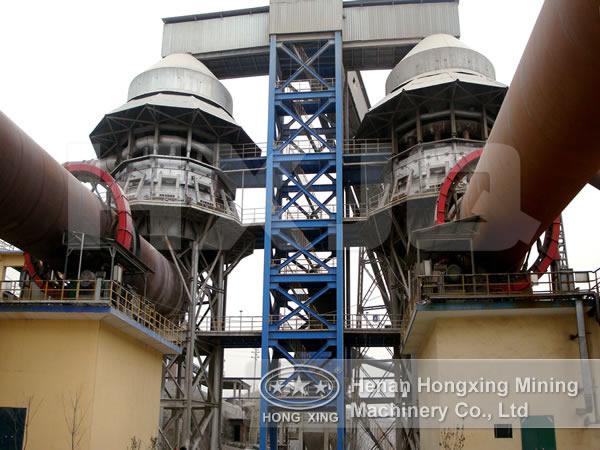 (1) The most important thing is to choose a good firebricks manufacturing company.
When buying firebricks, it is advisable for the customers to choose the refractory manufacturing companies with good reputation and high product quality and great power and inspect their production capacity and company size, and at the same time, test the performance of the firebricks needed for the construction of rotary kiln. All the indexes must be qualified and standard. The customers must not covet low prices because the firebricks with low prices and quality will bring immeasurable trouble and losses to the future production.
(2) Scientific storage method
The newly bought bricks must be stored in the dry and ventilated brick warehouse to guard against the erosion of rain and accidental collision. The alkaline bricks will absorb the moisture and hydrate in the air, and the hydrated bricks will become powder so that they cannot be used any longer. For this reason, the alkaline bricks must be sealed up and the unspent bricks in an open box cannot be used. In addition, the storage time of the firebricks must be not too long and not extend the stipulated time of the company.
(3) Choose suitable bricks equipping plan
Through measuring the length of the rotary kiln, determine the length of all the areas of the rotary kiln such as preheating and drying area and the calcinating area. Different parts of the rotary kiln should use different firebricks and equipping suitable firebricks can produce high-quality products.
(4) Scientific brickplaying method of the rotary kiln
When constructing rotary kiln, it is necessary to strictly follow the scientific brick playing procedures and choose experienced, professional and rigorous constriction organization, and in addition, strictly control the construction quality and pile up again the unqualified masonry to make sure that the whole masonry is standard and qualified.
Related Articles:
Development and Industrial Importance of Rotary KilnCement Equipment is Good at Quantity Concrete ProductionThe Designing Tendency of Rotary Kiln Is Practical ApplicationOverview of the Pretreatment System of Rotary KilnThe Development of National Rotary Kiln Can Satisfy Market RequirementAnalysis of the Pyrolysis and Gasification Process of Rotary Kiln