Impacts of Slow Development of Mining Industry on Machine Industry
The economic development of our country now is in the late stage of the industrialization. According to the development speed of the economy, we might need another five or ten years to finish industrialization. In the industrialization process, the service scope of Hongxing Machinery has expanded significantly and this is a historical opportunity of the mining machinery industry.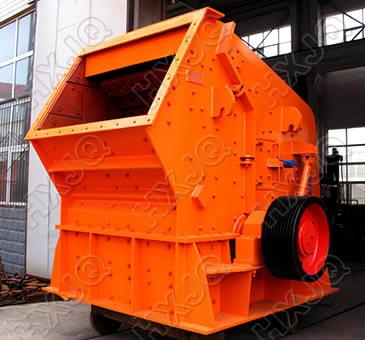 However, the scientific and technological foundation of the mining machinery industry is not solid, such as cone crusher and sand maker. Since the reform and the opening up, in the mining machinery industry, exchanging market for technology has been the main way of improving the technological level of the products. At the same time, the domestic manufacturing companies also have to contend with the foreign companies. Hongxing Machinery predicts that the development speed of the mining machinery will slow down, so that it is not too early to consider the need of the domestic and overseas mining machinery market in the late industrialization era.
Nowadays, the designing departments of the medium and large-sized mining machinery manufacturing companies have the function of designing single machine and whole sets of equipment, which is able to avoid the disjunction of manufacturing and using. In addition, inside the enterprise, there will form a virtuous cycle of new products promote the development of technology and new technology promotes the development of products. The mining resources have more detailed and more precise innovative requirements to the mining machinery, which is energy conservation, water conservation and environmental protection.
Henan Hongxing Mining Machinery Co., Ltd has always devoted to the research of new ball mill and ore beneficiation machines and we are always doing our best to provide the superb products and services to our customers.
Related Articles:
Roll Crusher with High Potentials in Mining IndustryThe Increasing Demand for Mining Industry Opens the Developing Door The Development of Domestic Mining Industry is filled with ChallengesLarge Scale Is the Way to Reduce Cost for Mining Industry