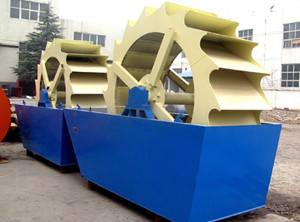 What is Sand Washing Machine?
Sand washing machine, which is used for washing away the stone powder and impurity in the sand made by the sand making machine, to increase the sand quality, is a machine to wash sand in coordination with the sand making machine. Sand washing machine is widely used for cleaning materials in the following industries: quarry, minerals, building materials, transportation, chemical industry, water conservancy and hydropower, cement mixture station and so on.
Sand washer which is a kind of wheeled washing equipment, is mainly used in building, gravel plant, concrete dam building site of hydropower station, casting-70 sand, glass factory's quartz sand and refilling pressure sand. Sand washing machine adopts the advanced technology, and combines the high efficient sand washing equipment in domestic gravel industry. For sand production line, sand making machine, sand washer, vibrating screen, feeder, and crusher are all essential machines.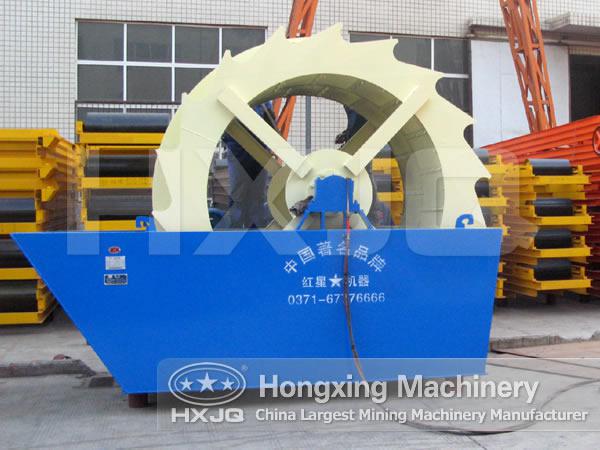 Features of Sand Washer
It has the features of high degree cleaning-up, reasonable structure, large capacity, low power consumption, small loss of the sands during the washing process, especially for the drive parts of the sand washing machine which is used to separate the aggregate from the mixing of water and sand. So that it has lower failure rate than the usual sand washing machine and sand washer is the best choice in domestic sand washing industry. If you'd like to purchase, the sand washing equipment produced by famous sand washer supplier called Hongxing Machinery is your wise choice where there are various types of sand washing plant, such as bucket sand washer, mineral sand washer, XSD Series sand washer and so on. Hongxing sand washer is the perfect machine among China sand washers.
Introduction to its Working Principle
The electric motor runs slowly with the impellor after decelerated by the belt, decelerator and gears wheel. The sand and stone flow into washing launder from feeding launder, roll with the impeller, and grind each other. The impurity covering the sand is washed away. At the same time, added more water, the strong water flow will take away low-weight waste from washing launder. Through the above process, the washing function is finished. The clean sand and stone are lifted up by vane. When it goes up slowly, the water begins to drop through the mesh and falls back in the washing launder. On one hand, water is removed from the sand and stone; on the other hand, the water can be fully used. Finally, the sand and stone go to the outer launder from the rotary impeller to finish the washing task.
Specification
Processing Capacity
(t/h)
Motor Power
(kw)
2308
15-40
4
2711
20-65
5.5
3014
50-100
7.5
3220
90-260
11
3227
100-350
15
Note:processing Capacity May Vary With Different Materials And Feeding Sizes.