Large Sized Crushers Will Be the Goal for Machinery Companies
In the modern mining machinery industry, the crusher manufacturers need to improve the technology and manufacturing capacity of the large sized machines. Our company as the earliest enterprise to take part in the crusher manufacturing field with our own professional talent team has been aware of the importance of the large sized equipment.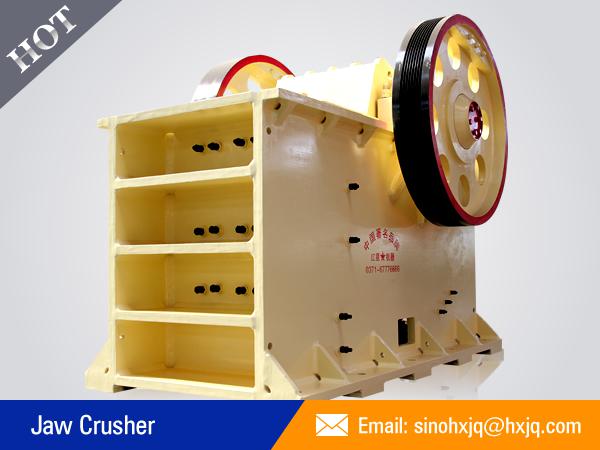 In fact, when the mining machines are big in size, the production process will run into technical obstacles. The past design and calculation will become the inevitable problems for the mining machinery manufacturers. Technicians from our company have been devoted to the research and development on the technology and product design of the crushers and they are trying the best to solve each problem in front of them, which makes the large size machines made by our company stand out in the market.
At present, the jaw crushers made by our company has the crushing capacity as high as 2200t/h with the weight of 150t. And the crushing capacity of the hammer crusher reaches 150m3/h with the weight of 38t. The impact crusher realizes the capacity of 550t/h with the weight of 51t. From the above figures, we can find that the large sized equipment manufactured by our company has been regarded as the marker post with the strong crushing capacity in the domestic machinery manufacturing industry.
Our managers hold that we aim not just to make large size machines, but we are also considering improving the handling capacity of the mine field. We try to make high performance cost equipment which is supported by the upsizing tendency. The company pays much attention to the manufacturing large devices so it has spent great amount of labor and resources to do research and development.