The Application of Heavy Crushing Machine in Cement Producing Field
With the adjustment and combination of stone aggregate and cement factory, and the big size developing tendency will need the crushing industry to supply the high energy, high efficiency and low pollution to for those makers. More and more demanding for the crushing machine such as jaw crusher cannot be satisfied by the modern mining crushing machine any more just by relying on the traditional and single mining makers for those stone aggregate and cement factories.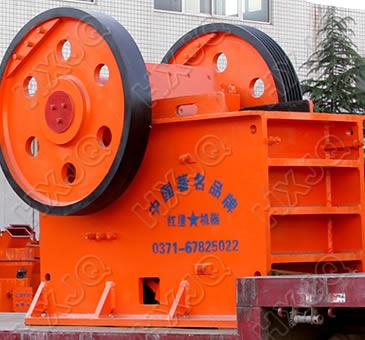 The stone aggregate factory and cement factory is just following the modern step of the time, whose development and researching can have the power to boost the adjustment of the industrious structure and transform the economic developing style at the same time, and above on can basically change the unsuitable disposal and exploration on the energy consumption. The micro administration on those stone aggregate factory and cement factory has made a big difference at some level, which can greatly boost the rapid development of the mining machinery with the concept of environmental protection and which also bring in one transforming tide for the whole mining technology and quality at the same time.
The heavy environmental crushing machine has been born into the new world with the economic adjustment, and Hongxing mining machinery is the first mining maker to bring the heavy crushing machine into the market on the basis of the so many years' experience on machine production, researching and development, which also achieves much more praise by relying on the best quality and sale service, and that is the reason why more and more mining customers come to Hongxing mining machinery to choose some mining machines that they need all the time.
Hongxing mining machinery responds to the national principles such as the energy saving, low consumption and so on, which are also, follow the market demanding. We persistently insist on the upgrading and updating on the technology on the mining machine, and improve and perfect the structure features of mining products in order to satisfy the developing tendency of stone aggregate and cement factory, such as the jaw crusher, impact crusher, HCP 779 jaw crusher, SMH550 cone crusher, whose biggest feature is to greatly improve the output of this series of mining machine, and we can say that the throughput of this series of mining machine is the best.