The Application of Hongxing Jaw Crusher in Various Production Lines
At present, the stone materials used in highway, subway and high speed railway and airport runway construction are mainly hard rocks such as basalt, and among all the crushing machines, the crushing effect of the jaw crusher manufactured by Hongxing Machinery is the most prominent. Then we can see that Hongxing Jaw crusher has great developing prospect in crushing hard and abrasive materials.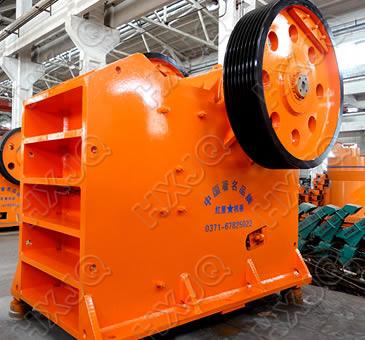 Stone jaw crusher can only be started without materials in it. After this machine is started, if anything that is not normal is identified, it should be stopped immediately and not be restarted until the reasons are found.
The jaw is the main part for squeezing and crushing materials as for the stone jaw crusher, for this reason, it should be high in strength, hardness and anti-impacting. At present, the selection of the materials for the jaw of the stone jaw crusher and its shape and structure has some shortcomings which influence the comprehensive performance and service life of the jaw crusher. In the actual production process, the consumption amount of the tooth plate of this crushing equipment has direct influence on the production cost of the crushing work.
Stone jaw crusher is often the first machine in the stone crushing production line, sand making production line and ore beneficiation process, and it is also to ensure the output and quality of the sequent procedures, for this reason, jaw crusher should pay more attention to the anti-abrasion protection than other crushing equipment.
Related Articles:
Some Reasonable Improvement on the Mining MachineryProblems Needed to be Improved for Jaw Crusherall about jaw crushersHow to Eliminate bugs in Jaw Crusher OperationThe Compound Pendulum Jaw Crusher Brings the Prosperous Development of Mining MachineryDisparity of Domestic Research Technology of Jaw Crusher with Foreign Countries