Methods of Reducing Energy Consumption of Jaw Crusher
With the exploitation of harness of mineral resources and the crushed materials demands in building materials and road paving and other industries are also increasing greatly, the role played by the crushers is also becoming more and more important, and jaw crusher is a crushing machine which has very wide application.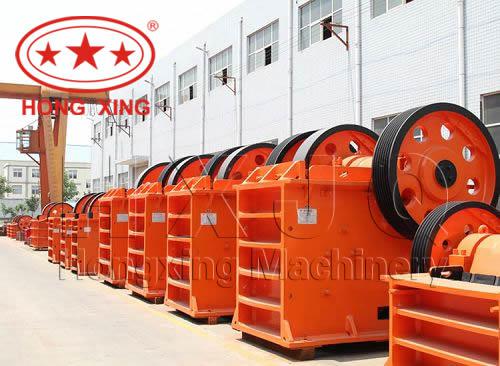 It is reported that the total electricity consumption used in crushing process all over the country reaches 2×109, accounting over 50% of the total electricity consumption of the ore beneficiation plants. For this reason, designing and manufacturing highly efficiency and energy saving jaw crusher is urgent. In order to reduce the energy consumption during the crushing process of jaw crusher, the structure of the crushing equipment needs improving and innovation in order to optimize its structure and moving trail. In addition, improving the hanging method of the movable jaw and the supporting method of the lining board and after adopting the anti-abrasion materials and the wear and tear of the machine will be reduced.
And what is more, improve the automatic level of the crushing machine such as overload protection, automatic control and automatic lubrication. The above mentioned methods will greatly reduce the energy consumption of jaw crusher and will improve the production capacity of the jaw crusher.
Related Articles:
Some Reasonable Improvement on the Mining MachineryProblems Needed to be Improved for Jaw Crusherall about jaw crushersHow to Eliminate bugs in Jaw Crusher OperationThe Compound Pendulum Jaw Crusher Brings the Prosperous Development of Mining MachineryThe Application of Hongxing Jaw Crusher in Various Production Lines